PVEL Strengthens PV Module Tests: Hail, Backsheet Durability Focus
Nov 9, 2023 12:19 PM ET
PVEL upgrades Product Qualification Program to provide more data-driven insights into PV module procurement, including UVID, HSS, MSS, LID, DH, LETID, and BDS tests on 600 mills of materials from 70+ manufacturers.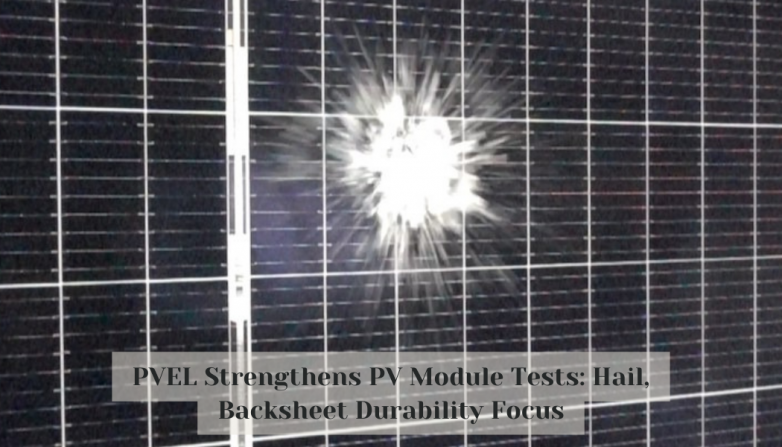 PV Evolution Labs (PVEL) has announced an upgrade to their Product Qualification Program (PQP), which provides empirical data for PV module benchmarking and project-level energy yield and financial models. Improvements to the PQP include a new test to address concerns around ultraviolet induced degradation (UVID), refocused hail stress sequence (HSS), modified mechanical stress sequence (MSS), streamlined processes for light induced degradation (LID), damp heat (DH), light and elevated temperature induced degradation (LETID), and backsheet durability sequence (BDS). PVEL has tested over 600 mills of materials from more than 70 manufacturers for the PV Module PQP. The goal of the program is to provide data-driven insights to help buyers make informed decisions for PV module procurement.
What Improvements Does PVEL's PQP Offer?
New UVID test to address concerns of ultraviolet induced degradation

Refocused Hail Stress Sequence (HSS) to improve accuracy

Modified Mechanical Stress Sequence (MSS) for more reliable performance

Streamlined processes for Light Induced Degradation (LID), Damp Heat (DH), Light and Elevated Temperature Induced Degradation (LETID), and Backsheet Durability Sequence (BDS)

Over 600 mills of materials from 70+ manufacturers tested for PV Module PQP

Data-driven insights to help buyers make informed decisions for PV module procurement
SOLAR DIRECTORY
Solar Installers, Manufacturers