PV plants lasting longer, with lower operational costs
Jun 3, 2020 06:30 PM ET
Solar plants are now expected to last 32.5 years and also cost $17 per kW/year to run, as revealed by a Berkeley Laboratory survey of market individuals.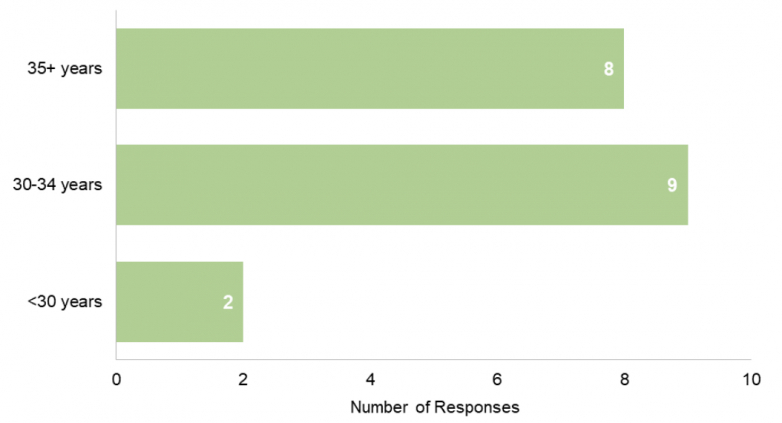 Solar project programmers, lasting proprietors, and various other sector individuals surveyed by Berkeley Laboratory expect utility-scale solar plants to have a valuable life of 32.5 years, up from 21.5 years in 2007, when the studies started.
" Directionally, this tracks the increase in time of the typical duration of component warranties," claims the Berkeley Lab report on the survey results.
The market participants surveyed anticipate that levelized, life time operational expense (OpEx) will be $17/kWDC per year, down from $35/kWDC each year for jobs built in 2007.
The OpEx cost decline is driven by a "precipitous" decrease in recent years in operations and also upkeep (O&M) costs, to "$ 5-8/ kWDC annually in most cases," states a news release. Various other OpEx line things are property taxes, land lease prices, safety and security, insurance, and possession monitoring.
Based on the brand-new data, the report's authors computed the levelized cost of energy for utility-scale PV, omitting the financial investment tax credit report, at $51/MWh, or 5.1 cents per kWh.
Some respondents broke out OpEx into its constituent components, "albeit utilizing different groups of costs," and the report supplied outbreaks from 3 participants: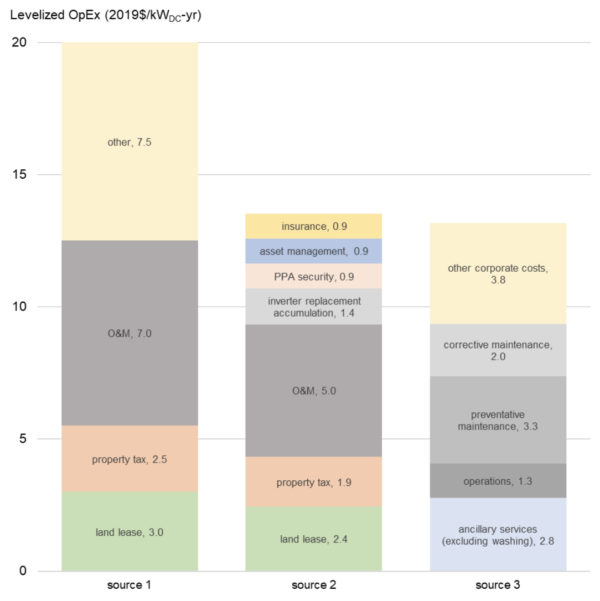 The study results "may educate assumptions utilized by electric system organizers, modelers, as well as analysts," states journalism release.
The report "Benchmarking Utility-Scale PV Operational Costs and also Job Lifetimes" was created by Ryan Wiser, Mark Bolinger, and Joachim Seel. The Lawrence Berkeley National Lab is moneyed by the UNITED STATE Department of Energy.
SOLAR DIRECTORY
Solar Installers, Manufacturers