Phanes, Huawei team up for major rooftop solar push in UAE
Oct 25, 2019 07:30 PM ET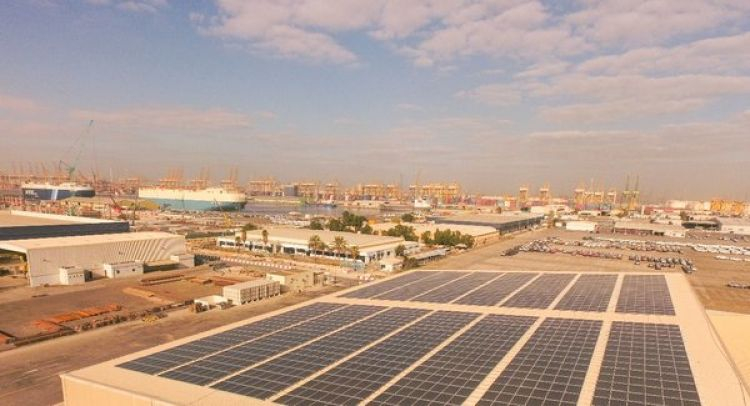 United Arab Emirates (UAE) has witnessed the installation of what is being billed as its leading distributed solar project to date, scattered across dozens of locations.
On Thursday, Phanes Group and Huawei announced the roll-out of a 25.8MW rooftop solar portfolio all over the Persian Gulf state, featuring the Chinese giant's SUN2000-(8-40)KTL smart string inverters.
The so-called DP World Solar project – featuring 88,000-plus panels all in all – is split into 25 standalone installations atop more than 60 building rooftops in the UAE, Phanes and Huawei said.
According to them, construction had to cater to various building profiles – warehouses and carports, among others – and required builders at times to simultaneously work on 12 projects.
The projects, the work of Dubai-headquartered developer Phanes, are contracted to supply solar power to DP World, described as the world's second largest port operator.
Phanes and Huawei billed the 25.8MW push as the largest distributed PV project ever to see the light in the UAE, as well as the Gulf state's first medium-voltage rooftop installation.
The boast emerges eight months after a smaller venture – a 18.1MW project by Etihad Esco and contractor Enerwhere – claimed to be the largest PV rooftop scheme in all of the Middle East.
Solar enlists robot cleaners to weather UAE environment
Phanes and Huawei – who say they will be partnering again on solar in the future – estimate the DP World Solar portfolio will generate an output of 35.734MWh every year.
The distributed solar project is the latest in its segment to make progress in the UAE, a country IRENA claims was home last year to 494MW in installed PV capacity.
In February, the Middle Eastern territory marked the conclusion of a 1MW rooftop at Dubai's Jebel Ali Technopark, equipped with Canadian Solar's dual-glass 72 cell 320Wp modules and SMA's 60kW string inverters supplied.
The 1MW, 3,300-panel solar rooftop, built for food group Masterbaker, will use an army of robot cleaners to offset the impacts – sandstorms and others – of operating in the UAE's dry environment.
As for Phanes, the latest rooftop play emerges as the firm hits a 70MW-plus portfolio in up-and-running clean energy projects, with work underway to deploy a further 1.5GW pipeline.
The UAE work adds to Phanes' pipeline in other countries, including being shortlisted for a 100MW PV push in Zambia and chosen to develop 100MW of solar in Nigeria.
SOLAR DIRECTORY
Solar Installers, Manufacturers