Organic Solar To Benefit from Femtosecond Laser Scribing
Dec 24, 2019 07:54 PM ET
Fraunhofer is leading efforts to avail affordable photovoltaic material for solar at the industrial level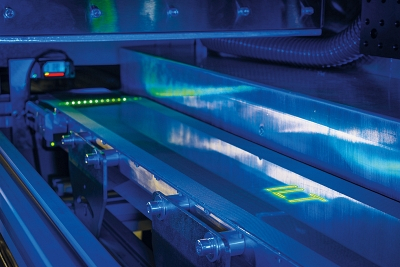 Fraunhofer Institute of Laser Technology is utilizing laser technology like ultra-short laser scribing to industrialize organic photovoltaics.
It now official that OPV presents an opportunity to generate energy at the lowest cost using flexible technology. On this front, EFIlayer wants to make a breakthrough by replacing the expensive sputtering process. It is utilizing a wet chemical approach in this endeavor.
But the laser scribing process is expected to play a role in utilizing the ultrashort pulses. The pulses will make it easier for independent cells to be connected in series.
How Laser processes work
With laser processes, it is easier to guide partial beams onto a surface to move a film. The beam is able to separate the composite layers to allow the serially connected cells to be produced in a single film. The only problem the technology faces is that it is prone to short circuits and damaging the underlying layers. But Prangratz says that it is necessary to implement the process with industrial transfer in mind.
Other than the laser scribing process, more layers will be added using the heated slot –die coating and wet-chemical solution. The laser can be used in helping to make ten to two hundred and fifty nm-thick layers. In the process, a thin-film is used to help separate the cells. The OPV cells are forthwith sealed with a film that serves as a barrier to reduce the influence of environmental factors.
OPV uses very little active absorber to produce the cells. According to Pongratz, only a spoonful of organic active material is needed to produce 10 square meters.
Generally, even though OPV is less efficient compared to silicon-based solar, it is transparent, flexible and offers a wider scope for building facades. Thus, the EFFlayers is looking forward to developing a production process that will be more efficient than what we already have.
SOLAR DIRECTORY
Solar Installers, Manufacturers