NV Energy issues RfP for 'significant additions' to its renewables portfolio
Oct 28, 2020 01:38 PM ET
United States utility NV Energy has provided a request for propositions (RfP) for "significant additions" to its renewable energy portfolio.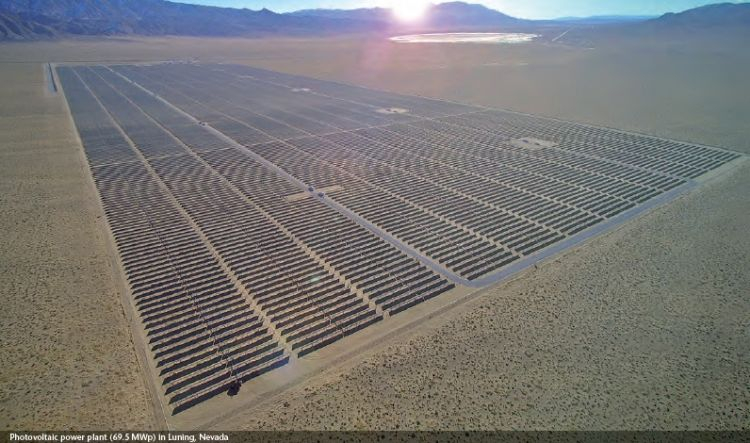 Solar, geothermal, wind, biomass as well as biogas innovation projects compliant with Nevada's existing sustainable profile criteria are to be thought about, nonetheless NV Energy said it would also consider proposals for both standalone energy storage systems as well as generation projects co-located with energy storage. Projects will have a minimum generation ability of 20MW to be taken into consideration.
Bids are to be approved till a target date of 6 January 2021, and all projects will certainly need approval from the Public Utilities Commission of Nevada (PUCN).
A last shortlist of projects is to be provided on 22 February 2021, with agreement implementation slated for late April 2021.
NV Energy claimed it expected projects to come on stream by 31 December 2025.
The RfP follows NV Energy and a host of other energies in the US accelerating their release of solar, storage space and other renewable resources as they aim to decarbonise.
NV Energy kept in mind that on top of its new RfP, greater than 1.1 GW of solar as well as 590MW of battery storage space is to be constructed in Nevada complying with PUCN approval for projects following a comparable RfP in December in 2014. Those projects result from come onstream by 1 January 2024.
Additionally, eco-friendly projects approved by PUCN in December 2018 are now starting to begin, with 1GW of renewable resource readied to start generating by the end of following year.
"We expect these new projects to supply several of the lowest-cost renewable resource offered, which will straight profit our consumers," Doug Cannon, head of state and also CEO at NV Energy, said.