NSW offers low-income solar homes as City of Sydney inks renewables deal
Oct 21, 2019 07:43 PM ET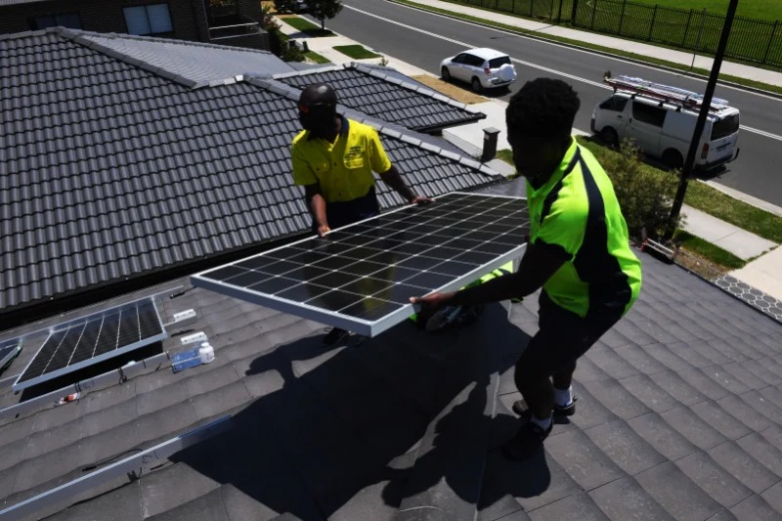 Renewable energy in NSW will get twin boosts with the Berejiklian government unveiling its solar panel plan for low-income housing and the City of Sydney signing up to 100 per cent clean power by next year.
The government's $15 million Solar for Low Income Households trial will provide 3000 eligible homes in five parts of the state - including southern Sydney - with free systems up to 3 kilowatts of capacity each.
The successful applicants are expected to save more than $300 a year on their power bills and, in total, add more than 8 megawatts of renewable energy to the grid, Energy and Environment Minister Matt Kean said.
"For low-income households the cost of buying and installing a rooftop solar system can be prohibitive, so we've set up this trial so more of these homeowners can unlock the savings benefit offered by rooftop solar generation," he said.
Other areas in the trial include the North, Central and South coasts, and the Illawarra-Shoalhaven region. Applicants must own their own homes, hold a valid pensioner concession or veterans' gold card, and opt out of the low-income household scheme for 10 years.
Applicants for the program, announced before the March election, will be assessed as they are lodged, with the potential for the scheme to be expanded across the state depending on its success, a spokesman for Mr Kean said.
Separately, the City of Sydney has signed agreements to source renewable energy for all of its properties from next July in a move that will also save the council as much as half a million dollars a year over the coming decade.
The council said the deal marked the biggest stand-alone renewables commitment by any Australian council.
"Acting on climate change is the City's top priority," lord mayor Clover Moore said. "We were among the first governments at any level to set targets in line with climate science in 2008, and since then we've reduced our emissions by 20 per cent on 2006 levels."
"The City has been certified carbon neutral since 2011 and will now achieve its commitment to reduce emissions by 70 per cent six years ahead of our 2030 deadline," Cr Moore said.
The agreement with Flow Power will tap wind farms for 75 per cent of the electricity used by the council's pools, libraries and other buildings, with solar farms providing the rest.
"If just 20 per cent of the market followed the City's lead, it would drive investment in 11 gigawatts of new renewable generation - that's double the current pipeline of renewable projects," Matthew van der Linden, Flow Power's chief executive, said.
Along with the solar panel plan, Mr Kean also announced grants for communities to build resilience to climate change. Applications for the first round, with grants of up to $30,000, are open until the end of next January.
SOLAR DIRECTORY
Solar Installers, Manufacturers