Nordgold plans 13MW of solar with storage for Burkina Faso mines
Oct 23, 2019 08:40 PM ET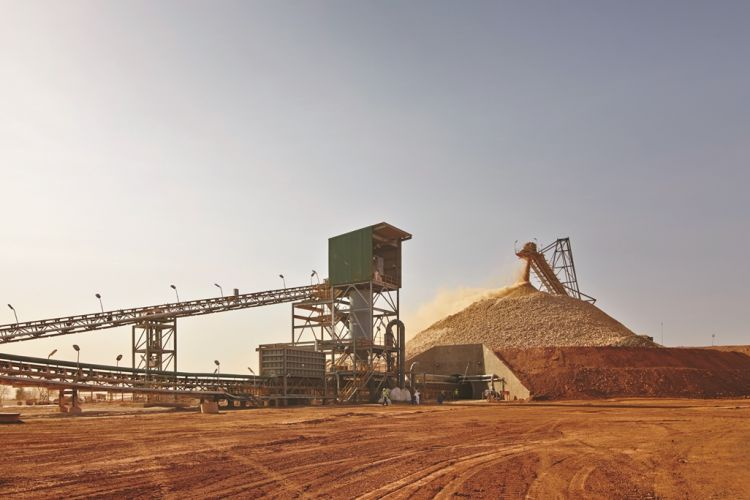 Nordgold intends to build a 13MW PV plant with battery storage that will provide power to its Burkina Faso gold mines, thanks to an agreement signed with Total Eren and equity investor Africa Energy Management Platform (AEMP) on Tuesday.
The Russian miner said in a statement that the construction of the plant, which will reduce its Bouly and Bissa mines' reliance on thermal power, will begin at the end of 2020.
The French power company and the Mauritian equity investor will develop, finance and construct the PV plant, under the terms of the agreement.
Nikolai Zelenski, Nordgold CEO, said that the plant will reduce costs and create a "more secure power supply" at the mines, which are found in the centre of the West African nation.
The proposed plant is the latest in a string of renewables projects unveiled by mining companies hoping to improve energy security and efficiency at their operations.
On Monday, the world's largest mining company BHP revealed that it had signed four new renewable power agreements for its copper operations in Chile. The power purchase agreements (PPAs) will reduce energy costs at Escondida and Spence mines by 20% – according to BHP – savings that justify a US$279 million price tag necessary to nix existing coal contracts.
Also in October, Baywa r.e. partnered with Canadian miner B2Gold on a US$38 million solar-plus-storage project for its Fekola goldmine in Mali, while Australian power and gas retailer Alinta Energy announced that it would develop a 60MW solar farm that would power a duo of iron operations in Western Australia.
Downer unveils A$165m deal to build mine PV infrastucture in Western Australia
On Monday, Australian infrastructure company Downer announced it had been awarded an EPC contract worth A$165 million (US$113million) by power retailer Alinta Energy to construct a PV plant, a transmission line and two substations that will allow Fortescue Metals Group's iron ore mines to partially transition off fossil fuels.
Downer will construct the 60MW Chichester Solar farm, as well as a 60-kilometre transmission line linking the Christmas Creek and Cloudbreak mines with Alinta Energy's Newman 145MW gas-fired power station and 35MW battery facility.
Construction will begin before the end of the year and the project is expected to be finished in the first half of 2021.
The Australian Renewable Energy Agency (ARENA) is to provide almost AU$25 million (US$17 million) of project finance to Alinta Energy's Pilbara Finance subsidiary to contribute towards the development of the array, located in Western Australia's Pilbara region.
A further loan of A$90 million (US$62 million) is being provided by the Northern Australia Infrastructure Facility.
SOLAR DIRECTORY
Solar Installers, Manufacturers