New York leads coalition of 22 US states in lawsuit against Trump's energy plan
Aug 16, 2019 08:20 PM ET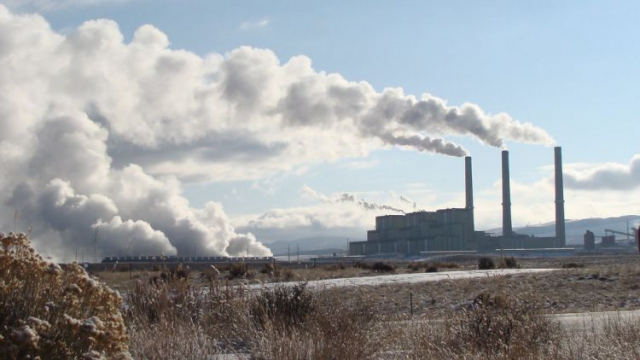 A coalition of 22 US states and seven local governments have sued the Trump Administration's Environmental Protection Agency (EPA) over its "Affordable Clean Energy" (ACE) plan.
The lawsuit, announced by New York Attorney General Letitia James, alleges that the new ACE plan, which replaced the Clean Power Plan and its limits on fossil-fueled power plants, has prolonged the US' reliance on fossil fuels and coal plants while hindering the progress of states adopting other cleaner, affordable and renewable energy sources.
James said: "The science is indisputable; our climate is changing. Ice caps are melting. Sea levels are rising. Weather is becoming more and more extreme. Without significant course correction, we are careening towards a climate disaster. Rather than staying the course with policies aimed at fixing the problem and protecting people's health, safety, and the environment, the Trump Administration repealed the Clean Power Plan and replaced it with this 'Dirty Power' rule.
"My office, and this groundbreaking coalition of states and cities from across the nation, will fight back against this unlawful, do-nothing rule in order to protect our future from catastrophic climate change."
The lawsuit was filed in the federal appeals court in Washington, which has the right to review certain government actions and plans if forced to act by way of a lawsuit. The suit will look to scrap the ACE plan, which barely mentions climate change in its text.
While the federal Clean Air Act requires that limits on air pollutants, such as greenhouse gases, must be based on the emissions reductions achievable through the "best system of emission reduction," the "Dirty Power" rule of the EPA now states that these "best systems" are often drawn from coal-fueled generation.
In total, the "best system of emission reduction" used by the Trump EPA in the "Dirty Power" rule will only cut emissions by 0.7% more by 2030 than having no rule at all, per the EPA's own analysis. In addition, the EPA found that emissions of one or more of three pollutants (carbon dioxide, nitrogen oxides and sulfur dioxide) will increase in 18 states in 2030 compared to no "Dirty Power" rule.
States involved in the lawsuit include New York, California, Colorado, Connecticut, Delaware, Hawaii, Illinois, Maine, Maryland, Massachusetts, Michigan, Minnesota, New Jersey, New Mexico, North Carolina, Oregon, Pennsylvania, Rhode Island, Vermont, Virginia, Washington and Wisconsin. The District of Columbia is also included in the coalition, along with the cities of Boulder (Colorado), Chicago, Los Angeles, New York, Philadelphia and South Miami.
SOLAR DIRECTORY
Solar Installers, Manufacturers