Midwest US States Lead in Solar Power Development: 15GW of Photovoltaic Panels to be Installed
Feb 8, 2023 12:21 PM ET
With millions of acres of flat farmland, Ohio and Indiana are becoming leading US states for solar power development. 15GW of photovoltaic panels are expected to be installed in the two states between now and 2027, enough to power about 12 million households.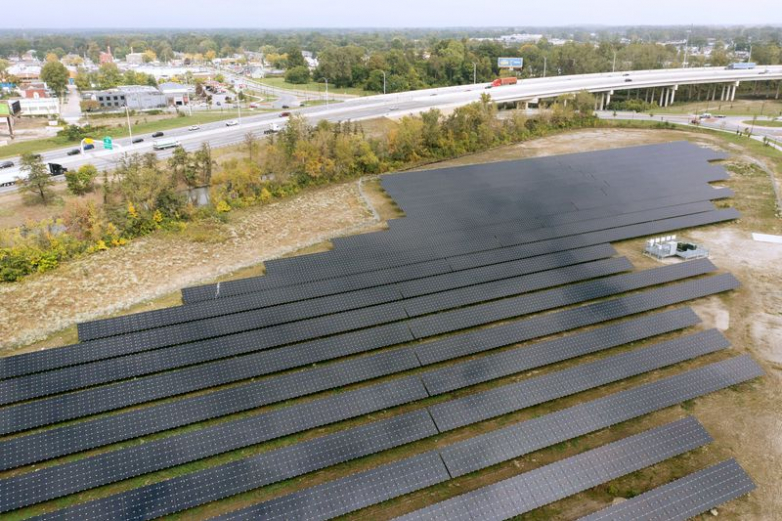 What happened?
Two Republican-led US states, Ohio and Indiana, are on the verge of a solar-farm boom, with 15 gigawatts of photovoltaic panels expected to be installed between now and 2027. This is enough to power about 12 million households and is happening despite Ohio's attempts to slow renewable energy projects. Large electricity customers, such as tech giants and manufacturers, are demanding that clean energy help power their data centers and factories.
Why does it matter?
The low cost of solar power, and the promise of construction and manufacturing jobs, are winning over communities in the Midwest that may not be predisposed to the climate benefits. Ohio and Indiana have some of the lowest grid-connection costs in the electric grid that stretches from Washington, DC to Chicago, according to clean energy research group BloombergNEF. Utility-scale solar in Ohio costs less than half the price tag of an efficient natural gas-fired plant, including tax credits for renewables, and in Indiana, solar is more than a third cheaper.
What's next?
Despite the promise of solar power, Ohio has imposed various impediments to renewable energy development, including a rule that empowers local communities to reject solar plants and designate areas where projects aren't permitted. This makes development more arduous and can lead to rejections from area residents. Some farmers are receptive to the prospect of new revenues from solar fields on their land, while others worry that big solar developers can outbid them for land by paying prices too steep to turn a profit on any type of crop.
SOLAR DIRECTORY
Solar Installers, Manufacturers