Micro and Mini-Grids as a New-Era Innovation Systems
Feb 24, 2021 12:10 PM ET
The new era of renewable energy starts in 2020. Its development is expected in 2021 and next years. One of the hot-topic systems is micro and mini-grids powered by RE resources. Solar energy is used as the main electricity source, so this type of generator started to be implemented more often throughout the world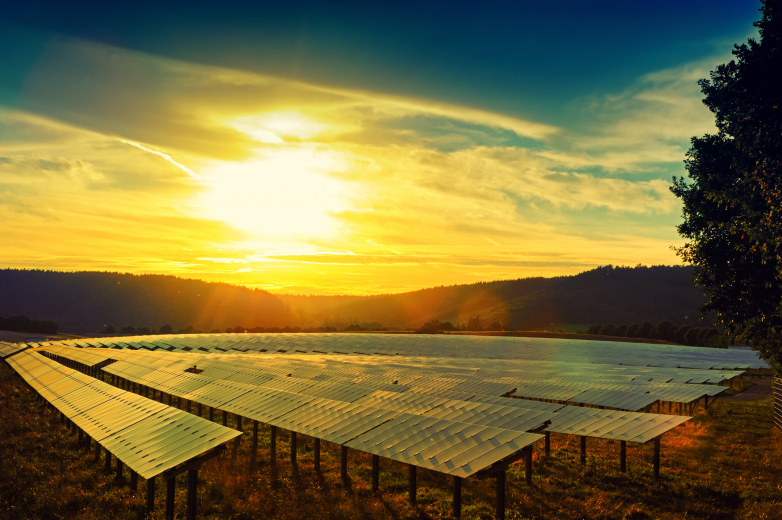 The founder of the Homer Energy software, Peter Lilienthal states that the future is impossible without mini and microgrids that reduce financial risks and are well-customizable according to the requirements of the local energy loads.
What Are Mini and Micro Solar Grids?
Mini and micro grids obtain a special-purpose renewable electricity generator. These systems supply solar energy to various consumers (including residents of islands, industrial setups, commercial establishments, etc.). These generators work with the help of a public distribution network (PDN). There are not only solar micro and mini-grids, but systems powered by other renewable energy resources:
It is worth noting that hybrid generators caught the public attention today. It is possible to get electricity from any RE resources this way. Even the cloudy day is not the issue if the grid uses a combination of renewable resources like solar + wind or solar + biomass. The customers of the micro and mini-grids can switch to the RE resource of their interest at any time.
Where Can Micro and Mini-Grids Be Used?
Solar Micro and mini-grids obtain an almost unlimited area of application. They can be installed for agricultural purposes (for example, for pump irrigation) or municipal functions when it comes to streetlight powering. Among other spheres of renewable-energy mini and micro-grid application are:
Residential purposes – household needs like lighting, charging of mobile devices, powering the TV sets, fans, and other household appliances.
Commercial needs – solar energy is supplied to power shops (lighting, refrigerators), portable shopping stalls (like ice-making stations, other mini street shops), battery charging, etc.
Village-based industries and other micro industrial enterprises, workshops, foundries (independent source of electricity for village-based farmers and entrepreneurs).
Government offices and other local structures with electronics (RE solar power is used on the islands to power offices and other governmental establishments).
Social institutions with kindergartens, hospitals, and schools.
Why Micro and Mini-Grids Are About the Future of the Renewable Energy Sector?
These systems provide numerous advantages for our society. Especially, when it comes to islands and local people who are limited in the standard utility lines (electricity supply units). Peter Lilienthal names these solar generators as the small-scale alternative infrastructure for local-level electricity supply. At the same time, solar mini and microgrids can be used as the main source of renewable energy. These generators are owned by the local authorities and are centralized and managed locally as well.
The future of the renewable energy sector depends on the implementation of hybrid grids with suitable software for the qualitative operation of the RE systems. These projects will bring more RE energy because several renewable resources are used. The Homer Energy solar software was transformed into a hybrid one for these purposes in 2020 by Peter Lilienthal and his team to supply more renewable energy to different locations in Africa. The special-purpose soft for solar panel installations and biomass RE units was developed.
This case proves the fact that solar mini and micro grids together with hybrid systems are about energy independence and improvement of the quality of life in poor countries. The Homer Pro software was developed for Africa-based micro grinds in the pre-feasibility phase. This way the soft based on the unique comprehensive module can identify a system size, an appropriate RE energy load, reduce financial risks, and optimizing payback time limits.
To Sum Up
Solar mini and micro grids together with hybrid RE systems are the must-have environmental improvements of our future. We can reduce carbon emissions with the implementation of these installations locally. The special-purpose software is required for mini and micro renewable-energy grids to manage them well and regulate the sufficient level of energy load.
This is an innovative solution that is widely tested in Africa, non-interconnected inhabited islands, and the global industrial sector to prove the fact that mini and microgrids are absolutely adaptable, eco-friendly, and economically-attracted.
SOLAR DIRECTORY
Solar Installers, Manufacturers