Maxeon widens loss in Q3 2020
Nov 20, 2020 01:48 PM ET
Maxeon Solar Technologies, Ltd. introduced its financial outcomes for the third quarter ended September 27, 2020.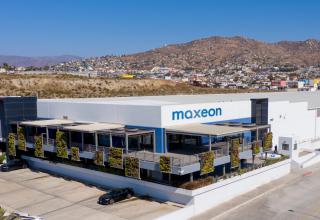 Image: Maxeon
Module shipments were 531 MW compared to 631 MW in Q3 2019. Revenues were avoiding $309 million in Q3 2019 to $206 million in the reporting quarter, yet boosted from $165 million in Q2 2020. Bottom line was $67 million (Q3 2019: $35 million; Q2 2020: 46 million).
Maxeon belonged to Sunpower Inc. Spin-off has been completed in August 2020. For the fourth quarter of 2020, the business expects module shipments to be in a variety of 550 MW to 690 MW, driven by strong roof need in core markets including United States and also Europe. Income is expected within a range of $210 million to $260 million and also gross profit to be within a variety of $1 million to $7 million. The business intends capital investments of $20 million to $35 million, routed generally to upgrading Maxeon's manufacturing facilities.