Maldives Welcomes Applications for 21 MW World Bank Backed Solar Projects
Feb 6, 2020 09:50 AM ET
Maldives has revealed its largest renewables task so far, welcoming bidders to send applications to set up 21 MW planetary systems on its 6 significant islands.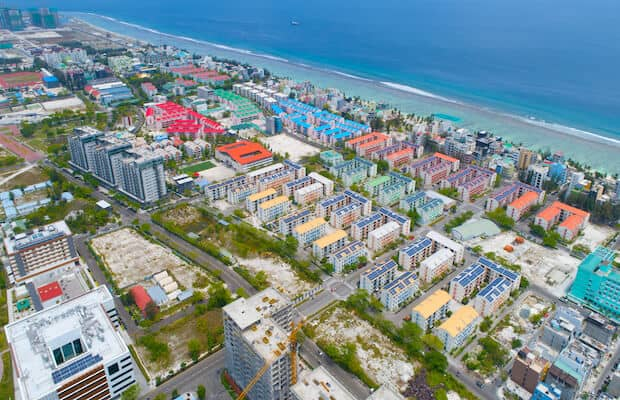 The Island country of Maldives has revealed its biggest renewable resource job so far, calling interested parties to submit applications for the pre-qualification to set up 21 MW grid-tied solar PV systems on its 6 significant islands. These consist of Addu City, Fuvahmulah City, Kulhudhuffushi City, GDh. Thinadhoo, B. Eydhafushi and Lh. Hinnavaru.
Diesel stays the primary resource for electricity in the Maldives so far, with 95 percent of the generation mix accounting for diesel. However, in efforts to diversify the energy mix and have secure, budget-friendly electrical power, the nation is working to increase its renewable energy share and thus decarbonise its power sector. The nation has streamlined energy action plans and is to increase the renewable resource portion by 20 percent compared to 2018 levels, by the year 2023.
According to the pre-qualification document published on the site of the Ministry of Financing, the selected bidder would be needed to sign a basic PPA with the existing Provider for 15-20 years. The bidder is responsible for the style, construct, finance, own, run and transfer of all aspects of the project and need to meet a minimum generation output defined in the bidding document.
This subproject is presented with financial and technical assistance from World Bank'& rsquo; s Accelerating Renewable Energy Combination and Sustainable Energy (ARISE) job in the Maldives. The World Bank is in the early stages of exploring a possible financial backing bundle for the job. More details in concerns to this will be available at the proposition stage.
DEVELOP project is advancing the efforts of World Banks Speeding Up Sustainable Private Investments in Renewable Resource (ASPIRE) initiative in the Maldives intended to generate private investments for increasing RE capacity in the Maldives and developing a conducive system for such through numerous risk mitigation strategies. Under ASPIRE, Maldives has actually mobilised funding for an overall of 6.5 MW of solar PV, with the 1st 1.5 MW in operation since March 2018 and website mobilisation for the other 5 MW (awarded in October 2019) to happen within another month approximately.
SOLAR DIRECTORY
Solar Installers, Manufacturers