Mainstream Renewable Power continues financing run as 1.3 GW Chilean pipe edges closer
Oct 15, 2020 05:21 PM ET
Renewables designer Mainstream Renewable Power (MRP) has shut a US$ 280 million financing facility to assist progress a wind and solar project pipe in Chile with a complete ability of 1.3 GW.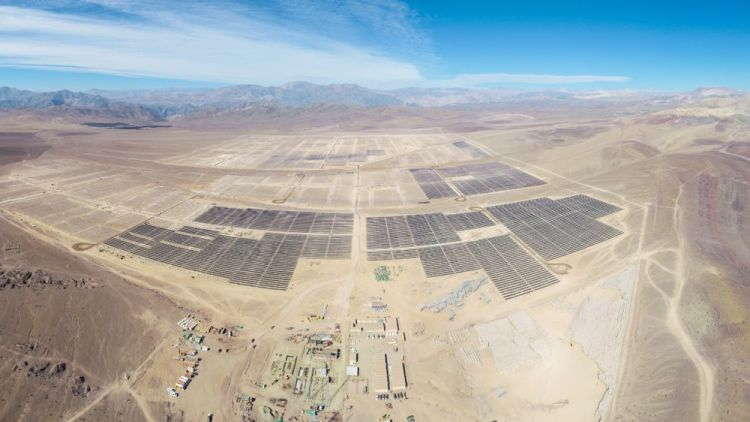 The mezzanine building financing facility has actually been sourced from AMP Capital as well as is intended to match MRP's existing US$ 1.25 billion of elderly project financing debt, which will be made use of to advance the project platform, called Andes Renovables.
Andes Renovables is a wind and solar platform making up 7 onshore wind farms and also three solar PV selections that are to be developed at a complete expense of US$ 1.8 billion.
The first two stages-- Condor, at 570MW, as well as Heumul, at 630MW-- both consist of utility-scale solar farms. Condor will come forward with a 145MW solar PV asset set for conclusion in 2021, while Huemul, making up 2 solar PV ranges with a mixed generation capability of 205MW, is set up for industrial operation time in either 2021 or 2022.
Condor has actually already begun construction and is 43% full.
The latest financing deal contributes to a line of contracts MRP has struck to advance on the project pipeline. In October in 2014 the developer tapped up Dutch financial institution ABN AMRO for a financing bundle, before landing US$ 620 countless project financial debt last month.
Paul Corrigan, CFO at MRP said: "We take pride in the support Mainstream remains to receive in the global economic area.
" We position wonderful value on our large group of capital service providers-- varying from commercial banks, to insurance provider as well as guaranties, to alternate lenders-- that have actually collaborated effortlessly to offer us with greater than US$ 1.5 bn of flexible and reliable financing frameworks that allow Mainstream to concentrate our initiatives on developing out among the biggest independent renewable energy platforms on the planet."