Lightsource BP completes financing for 125MW US portfolio
Sep 25, 2019 06:42 PM ET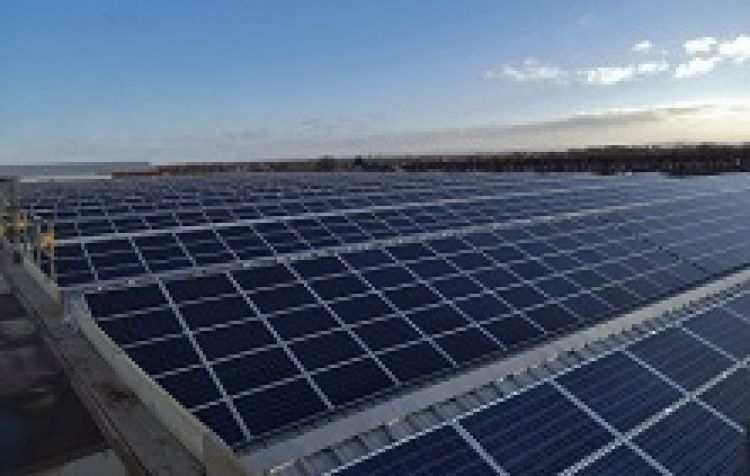 Lightsource BP has secured US$140 million financing for a portfolio of seven utility-scale PV projects across the US.
The projects span four states and have long-term power contracts covering 20 to 25 years.
Three projects – Whitetail Solar 1, 2 and 3 – are located in Franklin County in Pennsylvania and are set to provide power to Penn State University. Lightsource BP broke ground on the trio earlier this month.
The Grants Solar and Bluewater Solar projects in Cibola Country, New Mexico, will provide power to the Continental Divide Electric Cooperative.
The Johnson Corner Solar project in Stanton Country in Kansas was announced in early 2018 and has a 25-year PPA in place with utility Mid-Kansas Electric Company.
The last project, the Wildflower Solar project in Sacramento County in California, has an agreement to provide power to the Sacramento Municipal Utility District.
The tax equity financing for the portfolio was secured from Rockwood Group through its partnership with Fortune 250 Guardian Life Insurance Company of America.
NatWest is the senior project finance debt lender, having a long-standing relationship with Lightsource BP, as well as the wider solar industry. NatWest most recently provided a £65 million (around US$80 million) revolving credit facility (RCF) to Foresight Solar Fund for the debt refinancing of a UK portfolio.
The balance of the equity requirements will be invested by Lightsource BP. CohnReznick Capital acted as Lightsource BP's advisor for the deal.
Kevin Smith, CEO of the Americas for Lightsource BP, said the transaction demonstrates "the quality and bankability" of Lightsource BP's developed assets.
"Lightsource BP is committed to progressing solar energy across the US, energizing cleaner communities and boosting local economies while saving power buyers millions of dollars through low-cost solar energy procurement," Smith added.
Lightsource BP has been making a flurry of announcements in recent months as it looks to bolster its global pipeline. In May it secured multi-million debt financing for the development of a global 700MW-plus solar pipeline and has since announced projects in Alabama and South Australia. The solar developer also acquired a 1.9GW portfolio in Brazil in July.
SOLAR DIRECTORY
Solar Installers, Manufacturers