Leading Edge Equipment Technologies secures more financing for solar silicon wafer manufacturing process
Oct 27, 2020 01:47 PM ET
Manufacturer of silicon wafer production equipment Leading Edge Equipment Technologies announced today the closing of $7.6 million in Series A financing led by Prime Impact Fund, Clean Energy Ventures as well as DSM Venturing.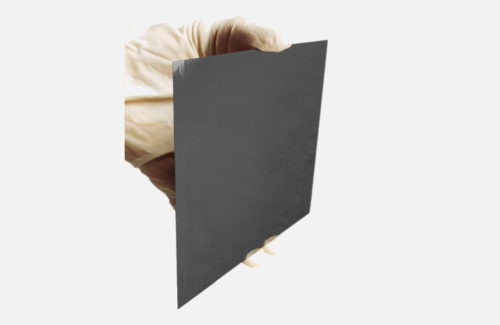 " Leading Edge's technology is poised to structurally interfere with photovoltaic panel manufacturing," stated Matthew Nordan, Managing Director at Prime Impact Fund. "As solar accelerates worldwide, Leading Edge offers an unusual possibility to enhance panel effectiveness, minimize cost, as well as lower greenhouse gas emissions from the panel production procedure."
Leading Edge makes a drop-in manufacturing technology that generates kerfless, single-crystal silicon wafers. This manufacturing innovation decreases wafer prices by 50%, boosts business photovoltaic panel power by up to 7%, and decreases production discharges by over 50%.
" After critical modern technology presentations and the development of a new commercial tool, we are now ready to release this technology into market in 2021," claimed Rick Schwerdtfeger, CEO of Leading Edge that signed up with the group in 2020 to lead commercialization. "Having just recently safeguarded a 31,000-sq-ft center and doubled the dimension of our team, we will certainly utilize this brand-new financing to get ready for our 2021 business pilots."
Current silicon wafer production modern technology is a seven-step procedure in which huge silicon ingots, developed in large and also energy-intensive furnaces, are wire-sawn right into wafers. According to the firm, this strategy is incredibly wasteful, sustains high power expenses, and generates low-grade wafers that minimize solar panel performance. Leading Edge's manufacturing equipment uses its copyrighted Floating Silicon Method to create silicon wafers via ribbons. This minimizes the production procedure to a solitary step while additionally eating much less energy and producing virtually no waste product.
"Despite intense development in the solar industry over the last years, many manufacturers have battled to stay profitable, contending on market share and marginal price decreases. We're thrilled to equip producers with a game-changing competitive advantage as well as unlock affordable, high-efficiency solar power," said Alison Greenlee, Co-founder and Chief Commercial Officer of Leading Edge.
Leading Edge was granted a National Science Foundation (NSF) Small Business Innovation Research (SBIR) Phase II grant previously this month for $998,820 to sustain ongoing r & d of its innovative silicon wafer manufacturing procedure. The brand-new financing will certainly be utilized to continue growth of p-type solar cells along with advanced n-type cell designs. Development will certainly be conducted at Leading Edge's production headquarters outside Boston, Massachusetts.