KOSOL Energies Doubles Solar Capacity to 2.25 GW
Nov 7, 2023 03:47 PM ET
KOSOL Energie strengthens its solar module production to 2.25 GW with 1 GW TOPCon line and dual glass module technology. Its range of modules from 580 Wp to 715 Wp are designed for residential and commercial rooftops. TOPCon technology is the go to for higher efficiency and China is leading the way.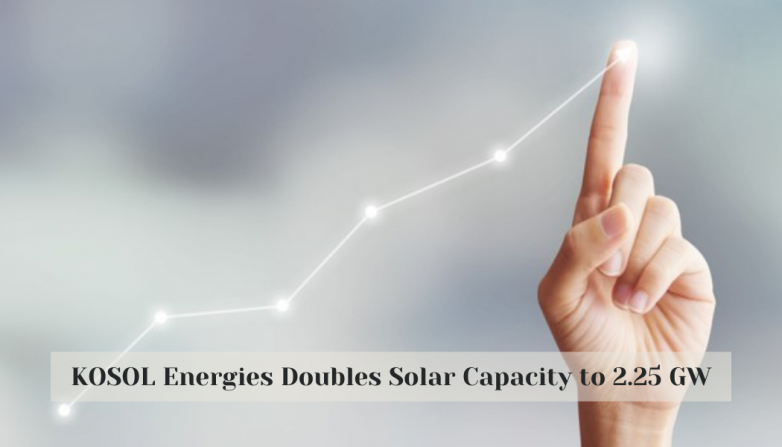 KOSOL Energie, a manufacturer of solar products and solar modules based in Gujarat, has integrated a 1 GW production line. The new line is set to commence operations by the end of this year and will produce 1 GW TOPCon solar modules. This brings the firm's solar module capacity to 2.25 GW. It also features dual glass module manufacturing technology and offers modules with power outputs ranging from 580 Wp up to 715 Wp. KOSOL Energie has also announced a 410 Wp module designed for residential rooftops and a 460 Wp module designed for commercial rooftops. Other manufacturers are also transitioning to TOPCon technology due to its higher efficiencies and China is the current leader of this technology. Additionally, firms are also placing their bets on glass-glass module manufacturing technology.
What Impact Will KOSOL Energie's 1 GW Production Line Have?
The new 1 GW production line of KOSOL Energie will contribute to the global solar sector and help in reducing the carbon emissions.

According to the World Economic Forum, global solar photovoltaic (PV) capacity is expected to increase by nearly 50% in 2021. This increase in solar capacities is driven by technological advancements and improved efficiency of solar modules.

The 1 GW production line of KOSOL Energie will help in meeting the increasing demand for solar modules and reduce the reliance on fossil fuel-based energy sources.

The integration of the 1 GW production line is expected to help KOSOL Energie to strengthen its presence in the global solar sector.

With the new solar modules, KOSOL Energie will be able to provide cost-effective solutions to its customers and help in further reducing the cost of solar energy.

The introduction of TOPCon technology and dual glass module manufacturing technology is expected to improve the efficiency of solar modules and help in increasing the solar module output.
SOLAR DIRECTORY
Solar Installers, Manufacturers