Keystone XL developer becomes PPA offtaker for Alberta PV project
Oct 1, 2019 11:03 PM ET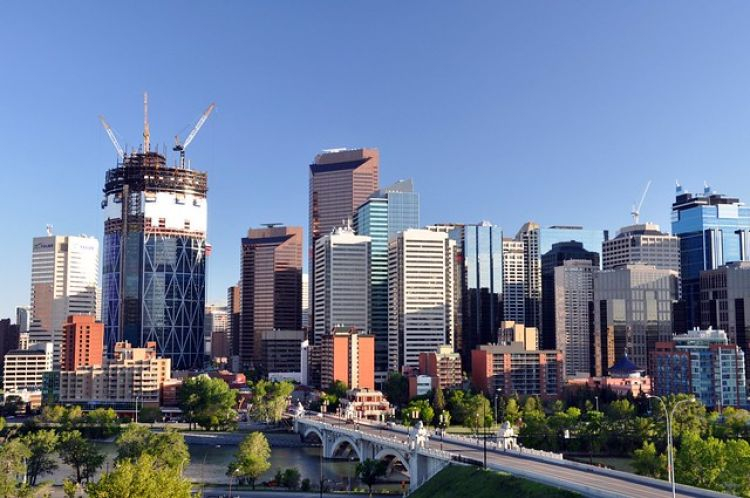 Perimeter Solar has sold 74.25MW of power from its proposed 130MW solar farm in Alberta, Canada to energy company TC Energy, in a deal billed as Canada's "largest" private power purchase agreement (PPA) to date.
The developer said that the project, which is located 125 kilometres south of Calgary, is set to start operations in September 2020. It has received regulatory approval from the provincial government and construction will begin in late 2019.
Perimeter Energy and its equity partner Orbton A/S of Denmark said in a joint release they were grateful for the local community support of the project, in particular from the religious sect that owns the property.
"The Hutterian Brethren of Granum who are the landowners hosting the project, the MD of Willow Creek, and our project neighbours have all been of immense help to move our project forward and to reach its current construction-ready state," the joint release reads.
Perimeter Solar, which is headquartered in Calgary, claims to have 300MW of solar assets in Alberta and its neighbouring province to the east, Saskatchewan. Orbton A/S of Denmark, which has a 49% stake in the firm, claims to have 600MWp of operational PV under management.
Latest utility-scale move for oil-soaked Alberta
The PPA comes after Alberta's utilities commission approved Greengate Power's 400MW, 35-year solar project last month. The CA$500 million (US$376 million) plant is likely to break records in Canada, given that it is four times larger than the largest operational project in the country.
TC Energy is based in Calgary and is best known as the developer of the controversial stalled Keystone XL pipeline, which wants to transfer oil from Alberta's oil sands to Nebraska. Faced with environmental and Indigenous protest, President Obama rejected the pipeline in 2015. President Donald Trump signed a presidential permit approving it in 2017 but litigation is ongoing.
On August 23, the pipeline came one step closer to fruition when Nebraska's Supreme Court upheld the pipeline's 2017 route approval by the Nebraska Public Service Commission. It still faces a challenge in Montana, where a 2018 ruling by US District Court Judge Brian Morris blocked all construction activities in the state. Attorneys from Trump's Justice Department will present their argument to dismiss the lawsuit at a hearing scheduled in early October.
Oil-soaked Alberta has been dubbed the "renewable epicentre of Canada," boasting the lowest wind energy prices in the country. However, the recent election of the pro-oil United Conservative Party (UCP) – which campaigned against renewable subsidies and vowed to focus on "market-driven" projects than can compete with other forms of power – may impact its growth.
After coming into office, the government swiftly cancelled the fourth round of the province's renewables auction, which had been set for mid-2019. The three previous auction rounds helped drive substantial renewables growth in the province, securing 1.36GW of renewable capacity.
SOLAR DIRECTORY
Solar Installers, Manufacturers