JERA shows battery storage data system
Nov 25, 2020 02:37 PM ET
BESS project due to complete in March 2021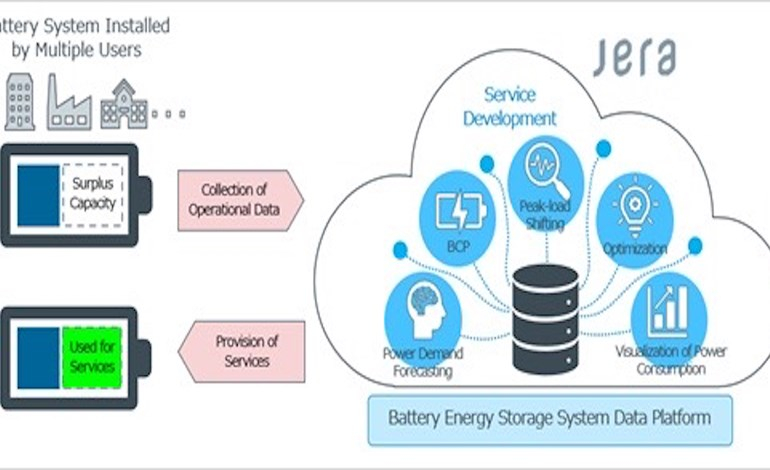 JERA has started a presentation of its Battery Energy Storage System Data Platform named BESS.
BESS is a membership-based system that provides services based on functional data accumulated from storage batteries set up on user facilities.
It is built on top of JERA's IoT platform.
According to the outcomes of a survey carried out by JERA, the primary factor users set up storage batteries is to offer backup energy in times of catastrophe, so the batteries have surplus ability throughout normal times.
As a result JERA is taking into consideration offering brand-new solutions that enable users to optimise their own energy use by gathering battery functional data with the BESS Platform.
In the current presentation, JERA aims to verify that battery functional data can be accumulated immediately.
It likewise wants to confirm that this information can be used to establish services that allow more efficient battery utilisation by users, and also have them assess the solutions it establishes.
JERA will certainly additionally work with battery producers to establish a tool terminal that can fit any kind of sort of battery regardless of specs.
Particular solutions JERA will develop to make it possible for optimal power exercise consist of visualization of power intake and also peak-load moving, services for which customer need is specifically high.
The presentation will certainly last regarding 4 months in between November 2020 and March 2021.