Invenergy plots 127MW solar project for southwest Colorado
Aug 20, 2019 01:38 PM ET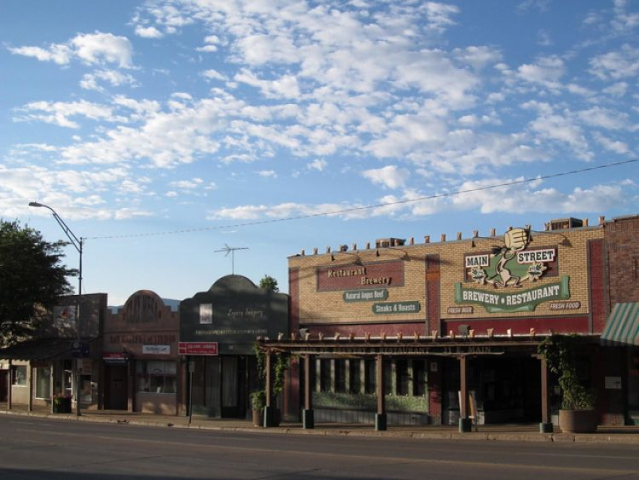 US renewables giant Invenergy discussed its plans to develop an 127MW solar project in southwest Colorado at a county meeting in early August.
In an email on Monday, company spokesperson Beth Conley told PV Tech the proposed project is "expected to come online by 2023."
The Cortez Journal reports the project will cost US$127 million to build and is conditional on a power purchase deal with not-for-profit electricity cooperative Tri-State Generation and Transmission Association. The PV plant will allegedly generate between 200 and 300 jobs in construction and feature more than 100,000 fixed tilt panels.
Invenergy's Conley declined to confirm whether the particular details of the local media outlet's report were true, but said that Invenergy intended to develop the 127MW plant.
Tri-State issued a request for proposals for 15- to 20-year renewable energy projects capable of generating between 10 and 200MW on 13 June. Winning projects will be picked by the end of the year. If Invenergy's proposal is selected, it will be Tri-State's biggest solar PV plant to date.
Executives from the Chicago-headquartered company presented the project to Montezuma County's board of commissioners at Cortez courthouse on August 6.
Don Haley, planning director at Montezuma County, told PV Tech in an email on Monday that the report published in The Cortez Journal was based on both the meeting and also on a separate interview with the developer.
He said that the "application process [for the project] would most likely occur next year with about a two-month process for review and approval of a special use permit required for the project by our land use code."
If developed, the solar farm will be the first of its magnitude in the Montezuma County, according to Haley.
Tri-State claims to be the leading solar generation and transmission cooperative in the US, with more than 40% of its generation supplied by large-scale renewables. It generates and sells electricity to 43 distribution cooperatives.
Colorado solar contractors Shaw Solar were also present at the Montezuma County commissioners' meeting to discuss a separate opportunity involving installing rooftop solar on county buildings.
SOLAR DIRECTORY
Solar Installers, Manufacturers