Ingeteam releases new central inverter for approximately 1,500-V battery systems
May 4, 2023 02:06 PM ET
Ingeteam has actually created a new main inverter for large-scale battery systems. This new product, commercially referred to as IS STORAGE 3Power HV, is particularly planned for energy storage plants developed with batteries up to a maximum voltage of 1,500 VDC. The first units will begin to be delivered in July for a project in Italy.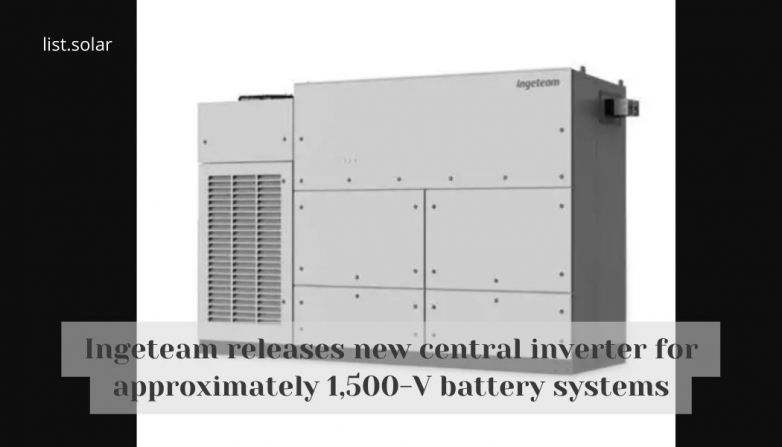 This inverter, which can achieve approximately 3.93 MVA of battery discharge power operating at 1,500 VDC, is accredited for both the European market (CE marking and IEC criterion) and also the North American market (UL 1741 SB criterion) and can operate in both grid adhering to and grid developing modes. It can operate both as a current resource and also as a voltage resource, as well as in the latter can operate alone from the grid, creating a rotating current network on its own. This capability is supplies greater stability to the network by working as an online synchronous machine that offers synthetic inertia.
It has a double liquid cooling circuit that assures optimum water rigidity (IP65) as well as the very best feasible efficiency for its electronic components, IGBTs and power phases.
The IS STORAGE 3Power HV is usually supplied as part of a Power plant, which, apart from the inverters (up to 2 units), includes the other elements necessary for its medium-voltage usage and link.
SOLAR DIRECTORY
Solar Installers, Manufacturers