Industry: Political deadlock puts Spain's clean energy shift at risk
Sep 19, 2019 09:34 PM ET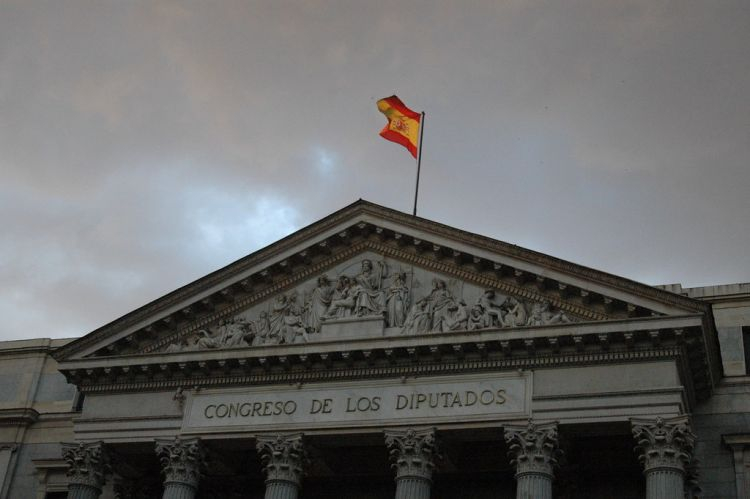 Politicians' failure to form government pacts condemns Spain's clean energy shift to further delays and uncertainty, the industry has warned as the country heads to fresh polls.
Clean energy body FER deplored Spain's "missed opportunity" after new presidential elections were called this week for 10 November, following the floundering of the latest round of coalition talks.
The past few months of caretaker government and constant campaigning and voting paint a picture of "paralysis" that sits at odds with Spain's recent declaration of a climate emergency, FER said.
Such an emergency, the foundation went on to say, can only be tackled with "stable government, bold and committed policies", and laws consistent with the declaration's "sense of urgency."
The political standstill exacerbates the "decade of delays" Spain has witnessed compared to neighbouring countries, FER said, listing the policy fronts it sees as in need of urgent reform.
The foundation pointed at the need for a "deep reform" of the power sector to bring about net-zero emissions, which will require efforts to make power billing more transparent.
Coupled with a phase-out of coal and nuclear, Spain must swiftly act to set green taxes, promote electric vehicles, boost self-consumption and building energy efficiency, FER said.
Politics put brakes on Europe's new PV hotspot
This week, acting president Pedro Sánchez blamed Spain's fresh electoral contest on other parties, claiming his efforts to strike up a coalition "by all means possible" had proved unfruitful.
The political deadlock piles more uncertainty on the multibillion-euro renewables build-up proposed by Sánchez's socialists earlier this year, part of a climate plan Spanish MPs have yet to ratify.
The plan – setting out installed PV targets for 8.4GW (2020) and 37GW (2030) – sees Spain move on from retroactive feed-in tariff (FiT) cuts, enacted in the early 2010s by prior governments.
Sánchez administration – still paying multimillion-euro fines over the FiT decision – has since acted to adopt major grid upgrades and promote self-consumption, overturning the 'sun tax' set in 2015.
PV operators have largely welcomed the new policy direction, calling for its mastermind – green transition minister Teresa Ribera – to retain her job after the elections.
The industry has urged however for a reform of Spain's current power billing, which features a higher fixed element than elsewhere in Europe, to ensure self-consumption is not hindered.
A policy standstill is not likely to majorly impact the fortunes of Spain's utility-scale PV segment, however, with foreign players delivering large projects on a PPA or fully merchant basis.
SOLAR DIRECTORY
Solar Installers, Manufacturers