India brings online 12.5 GW of solar, wind in FY 2022/23
May 25, 2023 10:45 AM ET
India's cumulative mounted sustainable generation capacity reached 125.2 GW at the end of March 2023, with over half of it originating from the solar market, which is forecast to add some 18 GW during the current year, JMK Research says in a new report.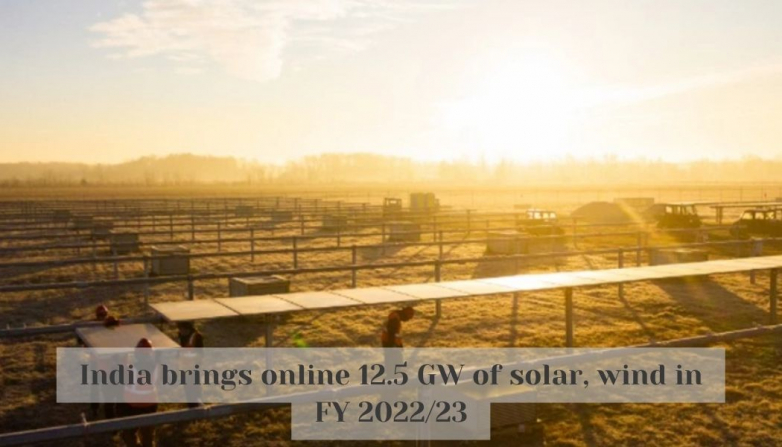 Throughout the fiscal year through March 2023, India brought online 8 GW of utility-scale photovoltaic (PV) parks, which was 22% less than a year prior to, as well as 2.23 GW of rooftop systems. The wind sector was accountable for the deployment of 2.28 GW of new capacity, or 105% greater than in the year-ago period.
In the January-March quarter alone, utility-scale solar additions totalled 2.38 GW and also made up a 54% year-on-year dive, while rooftop installations rose by 44% with 801 MW added. Some 738 MW of wind farms ended up being functional in the three months, a decline of 56% from a year previously.
At the end of March, about 59 GW of solar, wind and also hybrid projects remained in the pipe, expected to be commissioned within the following four-five years, while some 46.7 GW of projects remained in the bidding process phase.
According to JMK Research, India will certainly energise some 15.5 GW of utility-scale and also 2.5 GW of roof solar parks this fiscal year, plus around 3 GW of wind farms.
India's federal government has established an ambitious target for 500 GW of mounted renewable resource capacity by 2030.
SOLAR DIRECTORY
Solar Installers, Manufacturers