Iberdrola halts investments in some renewable resource projects in Spain
Oct 1, 2021 12:42 PM ET
Iberdrola has stopped briefly tenders for goods as well as services connected with the building of renewables projects in Spain complying with the introduction of brand-new procedures in the nation that limit the earnings of non-emitting power plants.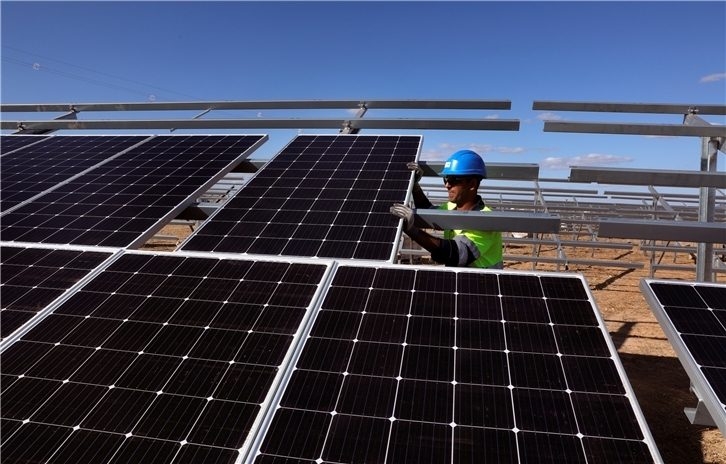 The utility, which is currently constructing around 1.8 GW of solar PV and wind ranches in Spain, corresponded to its vendors today educating them of the step, which it stated will certainly be in place till an in-depth evaluation of the financial viability of projects has actually been carried out.
The announcement comes after Spain's federal government introduced a pack of actions earlier this month to minimize the effect of record-breaking wholesale power prices, consisting of a system restricting the windfall profits of certain renewables projects. Applying to plants with a capability above 10MW that sell power on the seller market, the brand-new rules are in area up until completion of March 2022.
Iberdrola is part of Spain's Association of Electric Power Companies (AELEC), which has actually alerted that the regulations might cause some projects to become unprofitable. Pedro González, director of regulation at the association, informed last week that there are concerns the procedures could be extended, developing uncertainty surrounding future renewables financial investment in Spain.
Iberdrola emphasized that its choice does not relate to projects backed by compensation frameworks such as public auctions, which are not influenced by the government's measures. The company's Iberenova subsidiary was just one of the big victors in Spain's renewables public auction earlier this year, grabbing 243MW of solar PV ability.
It stays to be seen just how the new policy will influence the nation's 3.3 GW renewables auction following month, which will allot 700MW of capability for projects that can be operational following summer season as the federal government seeks to sustain the quick implementation of new solar as well as wind plants to help lower high electrical power prices.
Iberdrola CEO Ignacio Galán said earlier this year that the company will invest EUR150 billion (US$ 183 billion) by 2030 as it intends to reach 95GW of installed renewables globally by the end of the decade.