Hawaiian Electric recommends solar projects on Molokai and also Lanai
Nov 23, 2020 05:05 PM ET
Hawaiian Electric has actually suggested 2 solar projects-- one on Molokai and also the various other on Lanai-- in feedback to its own program to increase adoption of renewable energy in Hawaii.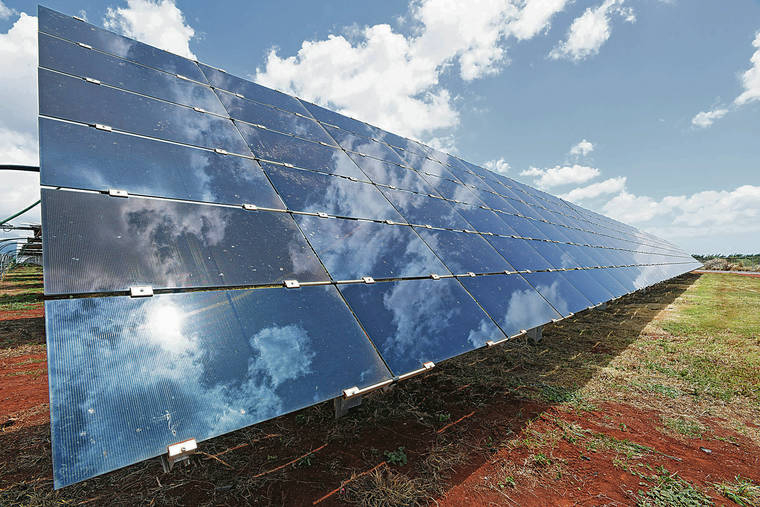 Among the solar photovoltaic or pv projects would certainly get on Molokai and also be up to 2.5 megawatts. It would be paired with a four-hour battery energy storage system and also situated on 7 acres at Hawaiian Electric's Palaau Power Plant in Kaunakakai.
The utility also proposed a solar PV project on Lanai that would certainly be up to 17.5 - megawatts. It would get on regarding 73 acres near the Miki Basin Power Plant.
The energy will certainly hold an online area meeting for the Molokai project at 5:30 p.m. Dec. 2. The area meeting for the Lanai project is set up for Dec. 3, also at 5:30 p.m. The conferences will be held on WebEx, but they will certainly also be streamed on Hawaiian Electric's Facebook page as well as on Akaku Maui Community Media's Channel 54.
Both of the proposed projects are self-builds, which implies they will certainly be created, created and also had by Hawaiian Electric. The propositions are reactions to a request-for-proposal for Phase 2 of Hawaiian Electric's Community-Based Renewable Energy program.
The CBRE program is meant to enable "consumers who can not place photovoltaic panels on the roof of a single-family home to take part in the renewable energy movement as well as save money," according to Hawaiian Electric.
The program targets "occupants as well as apartment homeowners, as well as many little business customers" who want to switch to renewable resource.
Hawaiian Electric said the Lanai project would be able to give sufficient power to fulfill the demands of the entire island. It would give approximately 3 megawatts to subscribers.
Other designers can submit their own project proposals, however Hawaiian Electric will certainly select whom to award the contract.
If Hawaiian Electric selects its self-build on Lanai, the state's Public Utilities Commission would need to accept the project due to the fact that it mores than 2.5 megawatts.
Phase 1 of the program was limited to 8 megawatts, however Phase 2 will be open to up 235 megawatts throughout the islands where the utility gives service: Oahu, Maui, Hawaii island, Lanai and Molokai.