GRS begins deal with 122MW Spanish PV project
Mar 6, 2023 05:04 PM ET
Carmonita Norte solar site in Badajoz is being established for Fotowatio Renewable Ventures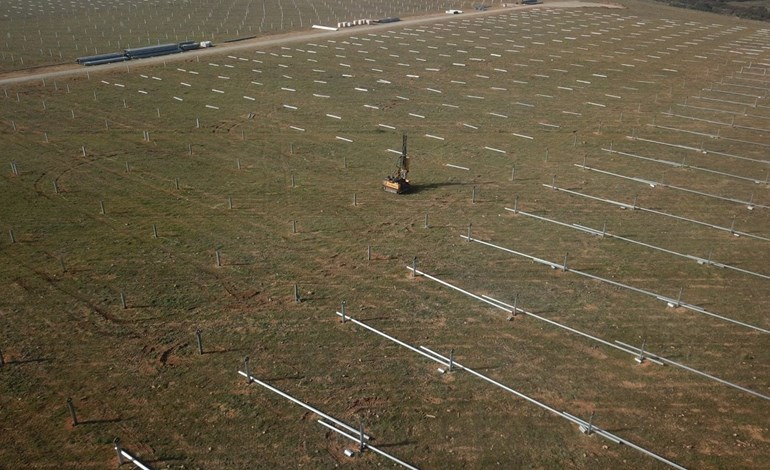 GRS has successfully started construction of the 122MW Carmonita Norte solar project in Badajoz, for Fotowatio Renewable Ventures (FRV).
This is the 4th significant project checked in Spain by the Gransolar company.
The Carmonita Norte growth, a cluster containing 3 photovoltaic plants, will capitalize on the favourable conditions of Extremadura thanks to its climatic and orographic characteristics.
A third of the overall installed solar power capacity in all of Spain was commissioned in 2022 in this region, GRS claimed.
The 3 plants that comprise Carmonita Norte will have a common affiliation infrastructure as well as an elevator substation, as well as a 220KV high voltage line distributed over 6.7 kilometres.
They will certainly complete greater than 185,000 large bifacial solar panels topped a location of greater than 260 hectares.
GRS will likewise be accountable for the EPC of the enthusiast facilities, containing a 220KV to 400KV elevator substation plus its line, which will certainly serve as the last connection point for the Carmonita Norte, Carmonita Oeste and Carmonita Sur clusters, with a complete transformer capacity of close to 1GW.
The pile-driving jobs of the frameworks that will sustain the modules and also solar trackers supplied by PV Hardware have begun nearly a month ahead of routine.
The plant is expected to be totally functional in the second half of 2023.
Fernando Salinas, handling supervisor of FRV Iberia, said: "The construction of Carmonita Norte is wonderful news for FRV, which continues to broaden its clean energy portfolio in Spain and, hence, consolidating its function as a leading renewable resource company, along with for Extremadura, which has a series of excellent problems to host projects that permit clean energy to remain to grow, with the positive effect that this has both environmentally as well as on the neighborhood neighborhood, producing wide range as well as work in the region."
GRS chief operating officer Jordi Vega included: "A few months of hard work and also intriguing obstacles await us, but also of reaping the benefits of the capabilities we have actually shown to complete large projects and that have actually enabled us to fulfill the demands of our consumers.
" In this sense, we are grateful for the chance of FRV to collaborate again in the production of a large photovoltaic project that will contribute to making the step to tidy energies."
SOLAR DIRECTORY
Solar Installers, Manufacturers