Green Hydrogen Revolution: Germany's Electrolyser Gigafactory
Nov 10, 2023 01:50 PM ET
Experience the future of green energy: Siemens Energy and Air Liquide have joined forces to establish an electrolyser gigafactory in Germany, boasting 1GW of capacity with plans to expand to 3GW by 2025. With the potential to produce 300,000 metric tons of green hydrogen annually, the facility is helping make global green energy goals a reality.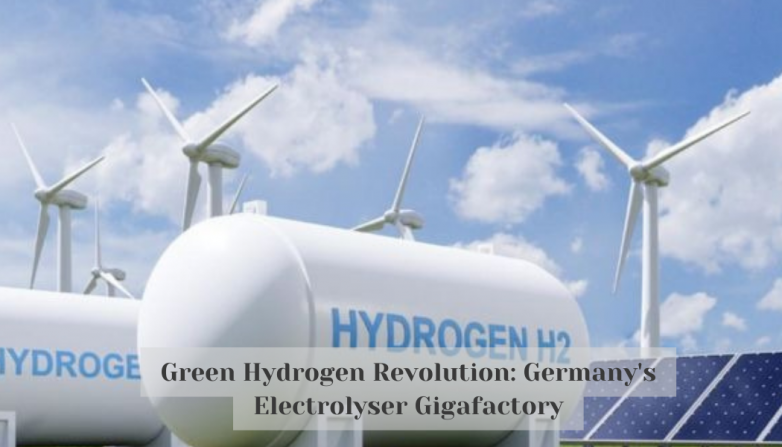 Germany has welcomed the electrolyser gigafactory established by Siemens Energy and Air Liquide. The plant has an initial annual production capacity of 1GW that will be increased to 3GW by 2025. The facility is capable of producing 300,000 metric tons of green hydrogen on average each year. Siemens Energy is also responsible for the supply of stacks based on the PEM technology to other large-scale electrolysers worldwide. The facility is part of a larger trend of countries embracing green hydrogen ambitions.
What Are Germany's Green Hydrogen Ambitions?
Green hydrogen production is a part of Germany's larger energy transition, which seeks to reduce carbon emissions and its dependence on fossil fuels.

Germany is the first European country to launch a gigafactory for green hydrogen production, giving it a competitive advantage in the development of this technology.

The government has committed to increasing its renewable energy capacity by 65% by 2030, and green hydrogen production is seen as an important part of this effort.

The country has also established several research and development initiatives to further the development of green hydrogen technologies and boost their market potential.

Germany is positioning itself to be a leader in the development and deployment of green hydrogen technologies, with investments in infrastructure and R&D.

The country is also actively engaging with other European countries to share information and best practices in order to further its green hydrogen ambitions.
SOLAR DIRECTORY
Solar Installers, Manufacturers