Green Arrow buys 320MW of European solar and wind assets from Quercus
Oct 30, 2019 02:50 PM ET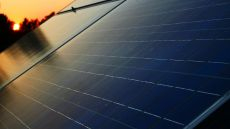 Italian asset manager Green Arrow Capital (GAC) has agreed to acquire a 320MW portfolio of renewable energy projects from London-based Quercus Investment Partners for an undisclosed sum.
Quercus Investment Partners Luxembourg platform, Quercus Assets Selection, manages over 320MW of installed capacity split between PV and wind under five separate vehicles in Italy, UK, Spain, Bulgaria and Romania: Quercus Renewable Energy (QRE), Quercus Renewable Energy II (QRE II), Quercus European Renewables (QER), Quercus Italian Wind Fund (QIWF) and Quercus Italian Solar Fund (QISF).
Quercus Investment Partners now intends to return to Europe to invest in subsidy-free clean energy projects among other interests.
The acquisition brings GAC's portfolio of renewable energy assets under management to around 400MW.
Eugenio de Blasio, founder and CEO of GAC, said: "We are delighted with this operation that allows us to position ourselves among the largest independent pan-European operators for alternative investments, with an AUM now approaching 2 billion euros."
Diego Biasi, co-founder and CEO of Quercus Investment Partners commented: "The renewable energy market is continuing to evolve, and our investment policies aim to extend beyond traditional energy production, including new and attractive market segments rapidly entering the mainstream."
A source told news agency Reuters that the value of the portfolio is more than EUR700 million (US$777 million).
SOLAR DIRECTORY
Solar Installers, Manufacturers