Giant solar project announced in DR Congo
Aug 26, 2020 11:16 AM ET
President Félix-Antoine Tshisekedi Tshilombo has laid the structure rock for a substantial, 1 GW Kinshasa Solar City photovoltaic or pv project aimed at boosting the capital's power supply.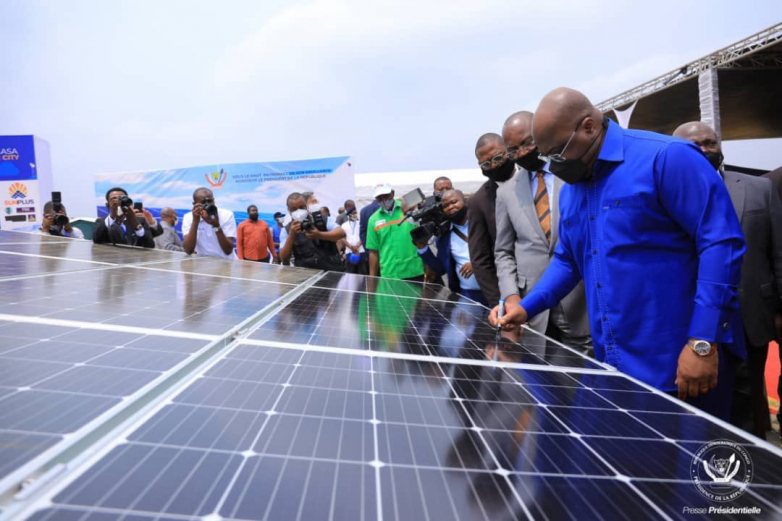 The government of the Democratic Republic of Congo has introduced prepare for a 600 MW solar park for Menkao in the community of Maluku, 25km east of the capital, Kinshasa. The project will be the first in a 1 GW series of solar farms around the city, which has a population of ten million.
The city-wide project network has a power acquisition contract signed by national energy Société nationale d'électricité and the rural government of Kinshasa with the Sun Plus subsidiary of U.S. investor The Sandi Group. The 25-year bargain will see the power company purchase the electrical energy generated for $0.095/ kWh.
The government has approximated the total price of the 1 GW city solar network will be about $1 billion.
The Democratic Republic of Congo has a populace of 85 million, of whom only around 9% have accessibility to electrical power, a figure which falls near 1% in rural areas. The nation has total electrical generation capability of just over 2.67 GW, of which 2.54 GW is hydropower and also 135 MW thermal. The International Renewable Energy Agency estimates the country had 19 MW of solar power generation capability at the end of last year.
SOLAR DIRECTORY
Solar Installers, Manufacturers