Fronius will bring new hybrid GEN24 inverter to SPI 2019
Aug 9, 2019 05:35 PM ET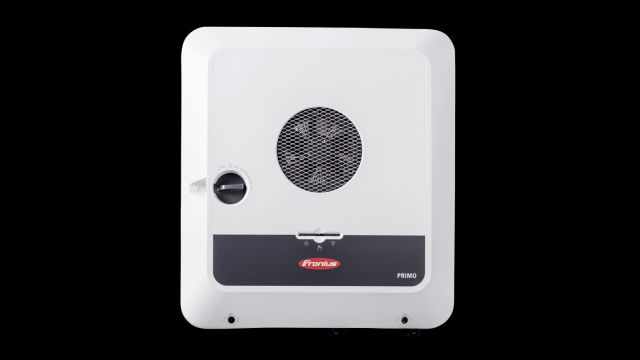 Fronius is bringing its new hybrid Primo GEN24 inverter to Salt Lake City for Solar Power International 2019. The new solution provides all the benefits of the SnapINverter and additional features, such as being incredibly compact, easily scalable, quick to commission via an app, and easily serviceable. This new all-in-one hybrid inverter combines the functions of multiple devices in one compact device: battery charger, battery inverter, controller and the intelligence to be the operating system of your home's energy supply. However, the product won't be available to the public until 2020.
Fronius's website says this new product provides for the first time a basic emergency power supply even for those customers who do not wish to purchase a battery straight away. For customers who already have a battery, the device offers a tried-and-tested full backup solution that can supply the entire household with emergency power. It can be used in every type of system.
"We are looking forward to presenting more solutions to solar installers. Based on Adaptive System Design, our solutions adapt to the needs of individual customers, helping to take solar to the next level," said Adrian Noronho, president and CEO of Fronius USA.
At the center of the Fronius solutions is the Fronius Solar.web online platform, which provides state of the art monitoring and online troubleshooting and also gives detailed insight into the energy situation of a customer. This enables installers to become the personal energy consultant to homeowners. Customized solutions that adapt to the needs of individual customers and future up-selling opportunities help Fronius installers to differentiate themselves.
Fronius will bring its other products to SPI 2019 too. The Fronius Symo Advanced three-phase inverter is the first SunSpec Rapid Shutdown-certified inverter on the market. The integrated Power Line Communication (PLC) transmitter based on the SunSpec Communication Signal for Rapid Shutdown allows in principle for plug & play connection with SunSpec-based modules or module electronics. This eliminates the need for any additional communication hardware and provides a cost-effective option for code compliance. To better serve 208 V, three-phase applications, e.g. agricultural buildings, churches or municipal buildings, the Symo product line also includes 208 VAC versions.
For single-phase applications, the Fronius Primo inverter is the ideal compact single-phase inverter. The sleek design is equipped with the SnapINverter hinge mounting system, which allows for lightweight, secure and convenient installation. The Fronius Primo 10-15 kW is the biggest single-phase power class in the market and allows for up to 1,000 V DC
SOLAR DIRECTORY
Solar Installers, Manufacturers