France chooses first crop of names for PV repowering of nuclear site
Sep 27, 2019 05:06 PM ET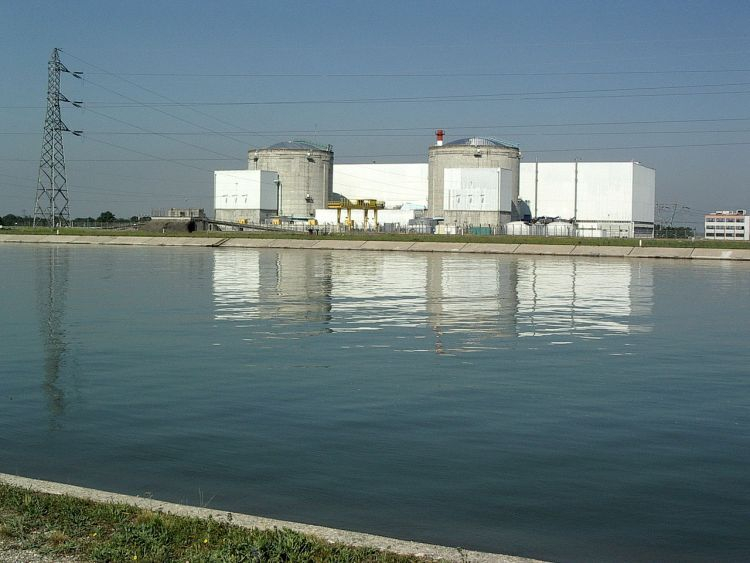 France has marked progress with its programme to roll out solar in an area hosting its oldest nuclear plant, selecting its first batch of PV project winners.
The Environment Ministry named this week the schemes that will deploy a combined 62.5MW of solar near EDF's Fessenheim nuclear station, set for decommissioning in the coming years.
The dozen winners include three larger projects – 22.2MW, 15.54MW and 10.24MW – and nine others where planned capacity sits in the 149kW-4.83MW range.
At Fessenheim, a one-hour drive south from Strasbourg along the German border, the first twelve will supply solar electricity at average prices of €66.05/MWh (€72.16/MWh).
According to the Environment Ministry, all 12 winners are "competitive" and would have succeeded at France's national solar auctions if they had chosen to enter.
The tender was oversubscribed, the Ministry noted, pointing at the 200MW in applications the first round registered for an initial size of 60MW.
Environment state secretary Emmanuelle Wargon shared her "pride" at the work by state and local authorities to attract "quality PV projects" under a short time.
Gigawatts of new solar for Europe's nuclear powerhouse
The 62.8MW batch tendered this year is the first round of France's Fessenheim scheme, which was granted the European Commission's all-clear earlier this year.
Overall, the programme is meant to install 300MW of solar in the vicinity of the 41-year-old nuclear station. A second and third tender, each offering 120MW, will follow in January and June 2020.
The scheme, launched in January with €250 million (US$273 million) in state money, targets the addition of ground-mounted (200MW) but also rooftop (75MW) and smaller PV systems (25MW).
France's efforts to replace old nuclear with solar comes as the former feels the heat from increasingly cost-efficient renewables, with EDF's latest cost overruns with Hinkley Point C in the UK symbolising the trend.
This week, new analysis claimed nuclear's slow, expensive nature – where nimbler solar and wind are becoming cheaper – makes it ill-suited to the global climate change fight.
France – where nuclear covers roughly three-quarters of power use – faces steep solar roll-out targets for 2028, by which year installed capacity must grow from 9.1GW to 35.6-44.5GW.
Growth is being fuelled by government PV tenders that account for carbon footprint. The country has auctioned 3GW-plus in recent years and will now target 2GW for 2020 alone.
SOLAR DIRECTORY
Solar Installers, Manufacturers