France announces 100 GW solar target for 2050
Feb 14, 2022 02:29 PM ET
France has actually set a brand-new target under which it will mount 5GW of new PV capacity annually.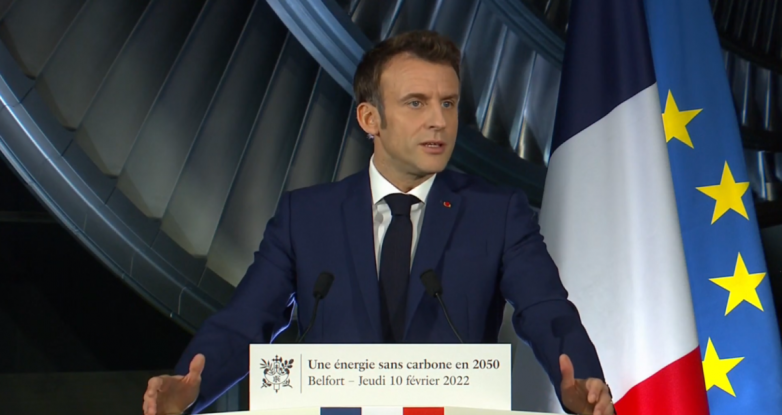 On Feb. 10, French President Emmanuel Macron announced a large nuclear recuperation plan, with the building of six brand-new EPR2 type activators in France. He likewise guaranteed an acceleration in the growth of renewable resource, with brand-new targets for photovoltaics and wind power by 2050.
" We have fallen back," Macron acknowledged in a speech. "We will enhance our initiatives particularly on solar power, as it is less costly as well as can be a lot more conveniently integrated into the landscape as well as, by 2050, we will multiply by nearly 10 the set up power to surpass 100GW by making certain a fair balance between rooftop PV setups and those on the ground."
He additionally indicated the multiplication of regulatory difficulties.
" The authorization process to build a solar park takes five years and also its construction only takes a couple of months of work, such delays are excruciating. It will consequently be essential to eliminate all the governing obstacles from the moment the projects are approved locally," he stated.
He additionally stated the requirement to "reconstruct French industrial sectors, to produce all the methods necessary for the implementation of solar energy. Due to the fact that it has to be said, 20 years back, Europe, out of naivety or fatality, delegated other continents the treatment of generating technologies and the industrial fields that lagged these deployments."
French solar association Enerplan explained this as a crucial step.
" It is the acknowledgment by the highest possible authority of the state of the preponderant role of solar in the decarbonized energy shift and also in the future blended electric. The goal of at least 100GW of mounted solar energy by 2050 is in line with Enerplan's 2050 program which will be released in March."
Daniel Bour, the president of Enerplan, applauded the speech.
" For the first time, a president is announcing the huge duty of solar power in the future mix of electrical energy. What a long way considering that 2011, the year of the moratorium when the sector almost went away. More than ever, we are set in motion to catch up with the hold-up taken by France and reach this goal of 100GW in 2050-- that is, plus-5GW/ year of new linked solar capacity."
SOLAR DIRECTORY
Solar Installers, Manufacturers