Fifth Third Bancorp, SunEnergy1 open 120MW PV project in North Carolina
Sep 1, 2019 10:30 PM ET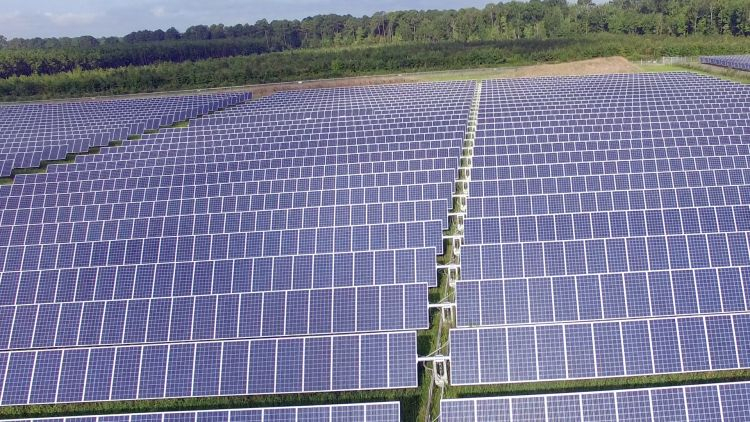 Fifth Third Bancorp and SunEnergy1 have opened the 120MWdc/80MWac Aulander Holloman Solar Facility in Hertford County, North Carolina. The facility, developed by SunEnergy1, is expected to generate clean power that is more than or equal to the total that Fifth Third uses in a year, which is enough to cut out 143,000 metric tons of greenhouse gases and power 25,000 households.
The installation was developed after Fifth Third signed off on a power purchase agreement back in March 2018. The deal was signed in order for Fifth Third to receive 100% renewable energy from the site, reaching one of the company's five goals for environmental sustainability that was originally planned to be met by 2022.
Greg D. Carmichael, chairman, president & CEO of Fifth Third Bancorp, said: "We are extremely proud to be the first Fortune 500 Company to power up a single, solar project that will achieve 100% renewable power. This is another example of our commitment to improving lives and doing what's best for our communities and planet - today and into the future. This project enables us to contribute positively to the economy of one of our key market states in a way that strengthens Fifth Third Bank's performance and reaffirms for our stakeholders that we do well by doing good.'"
Amy Davidsen, executive director – North America of The Climate Group, added: "Fifth Third is making history. They were the first member company to contract for 100% solar power and are demonstrating that renewables make business sense. By adding clean power to America's electricity grid, they're accelerating a cleaner future for us all – and leading the way for other companies to follow suit."
The Aulander Holloman Solar Facility features more than 350,000 solar panels utilising single-axis tracking systems and more than 2,000 inverters and related subsystems, all of which were installed over 566 hectares of land in North Carolina. It can generate approximately 202,000 MWh of electricity per year.
SunEnergy1 employed approximately 1,000 workers during construction and contributed tens of millions of dollars to the tax base in Hertford County, resulting in additional tax revenue to the county.
SOLAR DIRECTORY
Solar Installers, Manufacturers