Empower Energies, Hannon Armstrong to jointly invest in more C&I and municipal solar projects
Oct 29, 2019 04:04 PM ET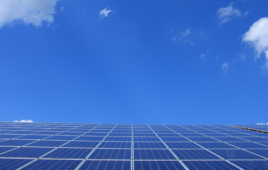 Renewable energy developer and financing company Empower Energies has joined with investor Hannon Armstrong to build renewable energy projects in the commercial & industrial (C&I), municipal, university, school and hospital markets across the United States.
The collaboration unites Hannon Armstrong's extensive experience in providing long-term financing with Empower Energies' existing platform for the development and acquisition of C&I-scale solar rooftop, ground-mount solar and canopy projects, as well as energy storage and related distributed generation technologies.
"We have seen our business expand significantly, particularly with the growing demand for on-site and off-site renewable projects by corporations and institutions committed to achieving 100% renewable energy targets, like the RE100," said John Clapp, CEO of Empower Energies. "Hannon Armstrong provides us with a world-class financing partner with a long-term commitment to investing on the right side of the climate change line.
"We are pleased to support the Empower Energies team with capital to facilitate a wide variety of solutions sought by C&I customers," said Hannon Armstrong Chairman & CEO Jeffrey W. Eckel. "There is a clear and growing demand from companies seeking to harness distributed, clean energy, and this investment will further diversify our investment in a market that is making meaningful carbon reductions."
SOLAR DIRECTORY
Solar Installers, Manufacturers