EBRD to bankroll Kazakhstan's new clean energy push after PV build-out
Sep 17, 2019 07:35 PM ET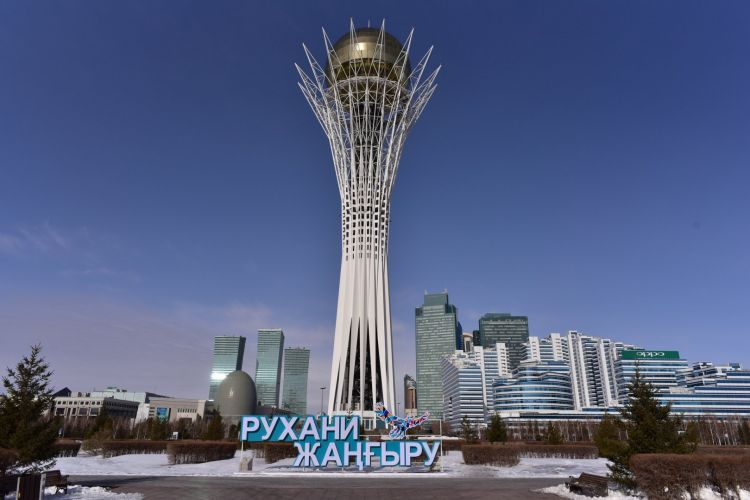 The European Bank for Reconstruction and Development (EBRD) is to spearhead the multi-million-euro new phase of Kazakhstan's renewable programme, now set to progress from a PV-only first phase.
The institution recently approved a €300 million (US$330 million) expansion of its Kazakhstan Renewables Framework, used to date to channel so-called concessional loans to kickstart an until recently almost non-existent clean energy market.
Contacted by PV Tech this week, the EBRD listed the PV-only utility-scale milestones achieved in the scheme's first few years. Where Kazakhstan counted virtually no installed PV capacity in 2014, the EBRD has now sponsored a 512MW pipeline of 10 PV projects across the country.
Seven of the 10, equal to a capacity of 262MW, were directly financed under the Framework's Phase I:
Burnoye-2 (50MW extension)
Zadarya (14MW)
Baikonur (50MW)
Risen (40MW)
Nomad (28MW)
Chulakkurgan (50MW)
Zhangiz (30MW)
Meanwhile, the remaining 250MW backed by the EBRD is a PV trio financed on a standalone basis, featuring Saran SPP (100MW), M-KAT Green SPP (100MW), Burnoye-1 SPP (50MW).
Overall, only the 50MW Burnoye-2 add-on and 40MW Risen are already up and running, while the remaining eight installations are progressing through construction and should go live throughout the first half of 2020.
As the EBRD explained to this publication, the next phase – backed by fellow development financier the UN's Green Climate Fund – will broaden the remit and back solar but also wind, hydro, biogas and distribution and transmission projects.
Phase II, the EBRD continued, will focus however on onshore wind and solar PV. The goal under this second stage is to deploy a 400MW pipeline able to bring annual CO2 emission savings of 500,000 tonnes, the bank said, adding that 50% of the capacity or more will be rolled out under the auction regime.
In Kazakhstan, the renewed support from development backers comes after the country was found by IRENA to hit 200MW in installed PV capacity last year, up from 5MW in 2014 and 39MW in 2017.
As analysts have noted, renewables in Central Asian state have greatly benefited from concessional finance, typically loans with more generous terms than those set by the market. Speaking in February, BloombergNEF found the Climate Investment Funds initiative alone had backed 85% of existing capacity until that point.
SOLAR DIRECTORY
Solar Installers, Manufacturers