DMEGC offers new half-cell modules with up to 440 W production output
Nov 15, 2019 11:13 AM ET
The newly developed mono half-cell solar module by DMAGC is based on PERC technology. Its conversion efficiency is as high as 19.78%. The product is available in two versions: with glass and white backsheet structure.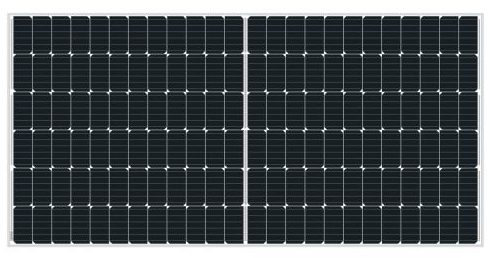 Hengdian Group DMEGC has developed a monocrystalline PERC-based half-cut module with power output ranging from 425 up to 440 watts.
The newly designed device weighs 24.5 kilo and is based on technology DMEGC developed at the beginning of the year. The first modules will enter the European market. The product is ready for sale and will be available for purchase worldwide. For now, the panels offer a production capacity of about 1.5 gigawatts per year.
The module is comprised of 144 half-cut cells. The model with 440W output has shown a 19.78 per cent conversion efficiency when tested under standard conditions. The version with minimum output demonstrates an efficiency of 19.1 per cent.
The modules have the following dimensions: 2115x1052x40 millimeters. They are supplied with a product warranty for 12 year and a manufacturer guarantee for the period of 10 years. The announced output after 25 years of use is 80.2 per cent minimum.
There are two module options offered: transparent glass panels and panels with white backsheets. The manufacturer affirms all the products undergo thorough statistical process, quality control and are EL tested.
DMEGC Solar is a subsidiary of the industrial corporation. The subcompany's staff numbers over 2,000 persons. It provides a yearly module production capacity of 2 gigawatts and a cell capacity of 4 gigawatt. The wafer production lines have a capacity of 600 megawatts.
SOLAR DIRECTORY
Solar Installers, Manufacturers