Colombia backs PV plant as president touts clean energy shift at UN summit
Sep 25, 2019 07:02 PM ET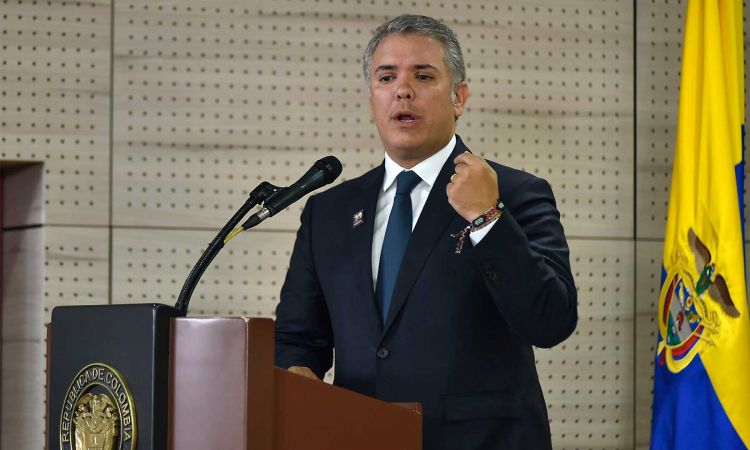 One of the largest solar projects to date in Colombia has cleared a key planning hurdle as president Iván Duque promised clean energy leadership at this week's UN summit.
A 100.5MW solar development in the country's northeast this week secured an environmental license from ANLA, the government agency tasked with handing out these permits.
Designed to be split into five installations, the complex in Los Santos municipality will produce clean electricity in the region of 212GWh every year, ANLA said in a statement.
The project will, ANLA added, save Colombia two million tonnes of CO2 emissions over its lifespan and help the country meet its goals under the Paris Agreement on climate change of 2015.
Should it go ahead with the planned capacity of 100.5MW, the complex would bring a significant utility-scale addition to Colombia's PV market.
Home only to 84MW of installed PV capacity last year, the country has witnessed this year the opening of its largest plant to date, Enel's 86.2MW El Paso.
But all projects to date are set to be dwarfed by Diverxia's 240MWp Atlántico Photovoltaic, which gained planning approval in January and is thought to have been preselected for auction contracts.
Colombia's green pledges take the floor in New York
The project milestone came as president Duque vowed to help steer a Latin American coalition of likeminded countries, pushing together for regional clean energy momentum.
Speaking at this week's UN Climate Action Summit in New York, Duque claimed Colombia has played an "active role" coordinating talks between renewables-supportive Latin American states.
"We've brought meetings forward and coordinated with countries including Chile, Peru, Honduras, Costa Rica, El Salvador, Ecuador, Guatemala, the Dominican Republic and Haiti," Duque said.
"Our goal is to ensure renewable energy sources make up a 70% share by 2030, underscoring the region's commitment on climate change," the president added as he addressed the UN summit.
Duque's touting of Colombia's green energy credentials comes as the country finalises preparations to hold its first ever large-scale renewable auction, due to go ahead before 31 October 2019.
The tender – rescheduled after a postponement in February – is meant to help diversify Colombia's hydro-reliant, climate-vulnerable energy mix, offsetting impacts from droughts.
Acciona, Canadian Solar, EDF Renewables, Enel Green Power and Trina Solar have all put projects forward for the tender, which will match developers with buyers for 15-year contracts.
SOLAR DIRECTORY
Solar Installers, Manufacturers