Ciel & Terre's 1.01MW floating plant completed in Bahia, Brazil
Oct 16, 2019 02:37 PM ET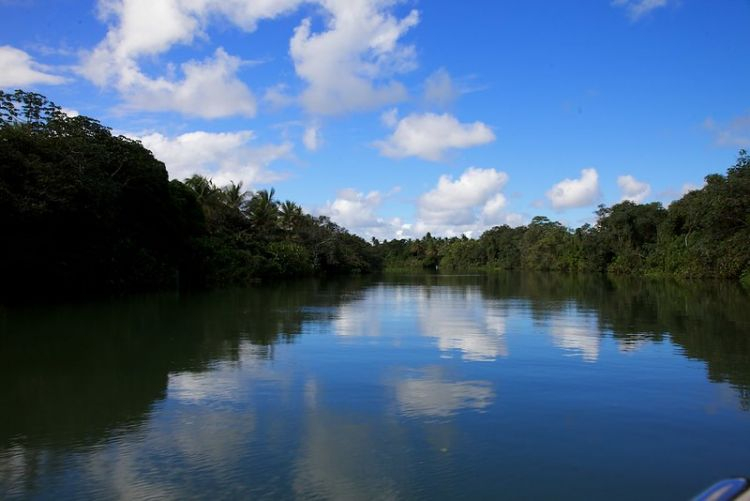 Brazilian renewables developer Sunlution and French floating solar firm Ciel & Terre have completed construction of a 1.01MW PV project that floats on a hydroelectric reservoir in the north-eastern state of Bahia in Brazil.
The floating PV (FPV) project, inaugurated by Brazilian President Jair Bolsonaro in August, is installed at the Sobradinho hydroelectric plant on the São Francisco river. It generates power for CHESF (São Francisco Hydroelectric Company), a subsidiary of Brazil's state-owned utility Electrobas.
The PV plant is capable of producing 1.7MWh of energy annually, a figure expected to grow to 4.2MWh when the plant expands by 1.5MWp in January 2020. It uses Ciel & Terre's patented floating solar technology, Hydrelio, and comprises 3,792 panels. The plant's anchor system is elastic and capable of supporting water level variation of 13 metres.
CHESF, which operates 12 hydroelectric plants in total, could roll out up to 52GWp of floating PV using 10% of its reservoirs' surface area, according to Ciel & Terre.
Brazil's substantial hydroelectric infrastructure offers huge potential for FPV. The country boasts two thirds of South America's total installed hydroelectric capacity, at 100,273 MW in 2017, according to International Hydropower Association figures. Hydroelectricity makes up 64 per cent of total Brazilian energy capacity and meets more than three-quarters of electricity demand.
Moreover, Brazilian PV is booming and poised for further growth with president Jair Bolsonaro's pro-solar administration at its helm.
Brazil's A-6 auction, the first of its kind to admit bids from PV projects, will be held later this week and jettison the country's PV capacity to new heights. According to Brazilian regulator EPE, solar projects account for 29.7GW of overall bids submitted, which broke the 100GW mark. The 'new-generation' tender offers winners 20-year supply deals from the government, contracting them until December 2044.
Major utility-scale schemes, including Enel's 608MW São Gonçalo solar complex, are also progressing through various development stages.
SOLAR DIRECTORY
Solar Installers, Manufacturers