Chile, Argentina Seek Green Energy Boom
Sep 26, 2023 03:02 PM ET
Discover how Chile and Argentina are increasing their renewable energy sources, including solar-battery storage hybrid plants, 2.5GW of renewable energy projects, and 215MW of small-scale renewables. Find out their ambitious goals and learn more about renewable energy in the region.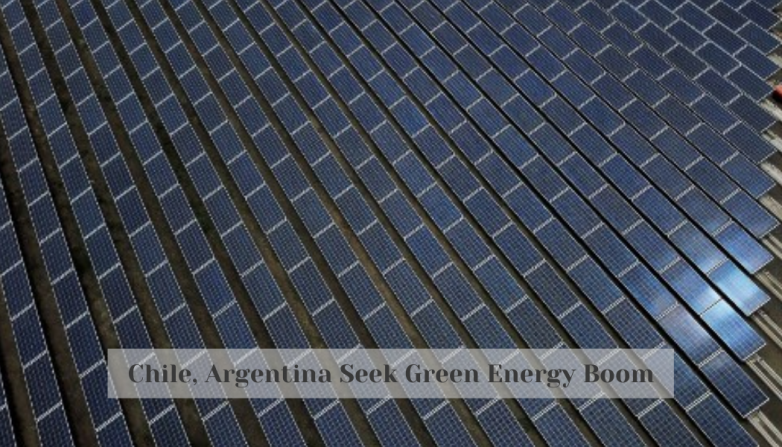 Chile and Argentina are both looking to increase their renewable energy sources. In Chile, solar-battery storage hybrid plants, such as the US$385mn Triqueta, as well as the US$220mn Ceibo and US$116mn Casas Viejas, have been submitted for environmental review. In Argentina, a portfolio of 2.5GW of renewable energy projects, including solar PV, mini-hydro, biogas and biomass technology, are planned for the 10 northern provinces. In addition, 215MW of small-scale renewables projects have been awarded to seven companies through the RenMDI auction. Argentina has a goal of reaching 20% of electricity from non-conventional renewable energy sources by the end of 2025.
How Can Chile and Argentina Increase Renewable Energy?
Increase public-private partnership investments in renewable energy.

Expand incentives for renewable energy producers, such as tax credits and subsidies.

Invest in research and development of renewable energy technology and resources.

Help businesses transition towards renewable energy sources, such as solar, through tax breaks and financial assistance.

Encourage utilities to shift towards renewable energy through favorable rate structures and feed-in tariffs.

Leverage the natural resources in both countries, such as geothermal energy, to produce renewable energy.

Establish renewable energy zones to increase solar, wind, and water power production.

Utilize battery storage technology to ensure renewable energy is available at all times.

Create educational programs and awareness campaigns to inform the public about the importance of renewable energy.
SOLAR DIRECTORY
Solar Installers, Manufacturers