CEC issues warning over 'collapse' in new Australian renewables investment
Sep 11, 2019 08:13 PM ET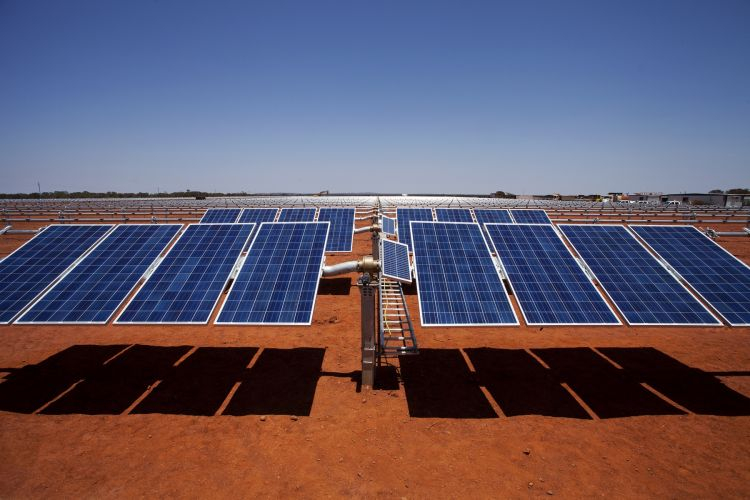 Australia's Clean Energy Council (CEC) has issued a stark warning over an apparent collapse in new investments into renewable energy projects.
In a new policy briefing paper, dubbed 'Australia's Clean Energy Investment Outlook', released today, the CEC has said that financial commitments to new renewables projects in the country amounted to just 800MW in each of the first two quarters of 2019.
This is a far cry from the 4,500MW committed to in late 2019, and tantamount to levels not seen since Liberal politician Tony Abbott was the country's prime minister.
Figures included in the report note that the collapse from Q1 2019 to Q2 2019 is most stark. Just four large-scale renewables projects, with a total generation capacity of around 600MW, came forward in that quarter.
Image: Clean Energy Council.
CEC's briefing paper pointed to a growing policy void and the growing threat of government interference in the energy market as principal reasons behind the collapse.
Furthermore, the document argues that with the proliferation of utility-scale batteries being committed across the country and a large number of pumped hydro storage projects being investigated, the addition of significant quantities of new renewable capacity could theoretically be supported.
In excess of 500MW of battery capacity has been financially committed in the country, while more than 9GW of pumped hydro potential has been identified.
It has left investor confidence in the Australian large-scale renewables and energy storage sectors "fragile", the report argues, and puts Australian citizens at risk of future power price hikes, the trade body said.
"With Australia's coal-fired power stations ageing rapidly, it is essential new clean energy projects are built now to ensure lower power prices and improved reliability when these old clunkers retire from service," Kane Thornton, chief executive at the CEC, said.
In addition to a burgeoning policy gap, the CEC said that large-scale renewables projects were having to confront regulatory barriers relating to the country's grid, a set of rules which the trade body dismissed as "no longer fit-for-purpose".
"The industry is working closely with the Australian Energy Market Operator (AEMO) and the networks to address many of these issues in the short term, but a lot of the problems we are seeing now are symptoms of the underlying issues – the need for strategic investment in the electricity network to service the best zones for renewable energy across the country and unlock more cheap, clean power.
"There is no excuse for a slow-down in investment in renewable energy as the industry begins unlocking the enormous potential of energy storage across Australia, effectively complementing renewable energy projects, Thornton added.
The report has prompted Solar Citizens, a community-based renewables campaign group, to launch a nationwide petition calling on the Australia government to close the policy void by replacing the Renewable Energy Target with a new, national energy policy.
SOLAR DIRECTORY
Solar Installers, Manufacturers