California: BLM Seeks Input on 400-MW Solar Plan
Sep 20, 2023 03:11 PM ET
The US Bureau of Land Management is now seeking public input on the proposed Easley Solar project, a 400-MW PV farm in California. Comment for 30 days until October 15 and attend the public meeting October 4. Help evaluate environmental impact of the 2,700 acre complex.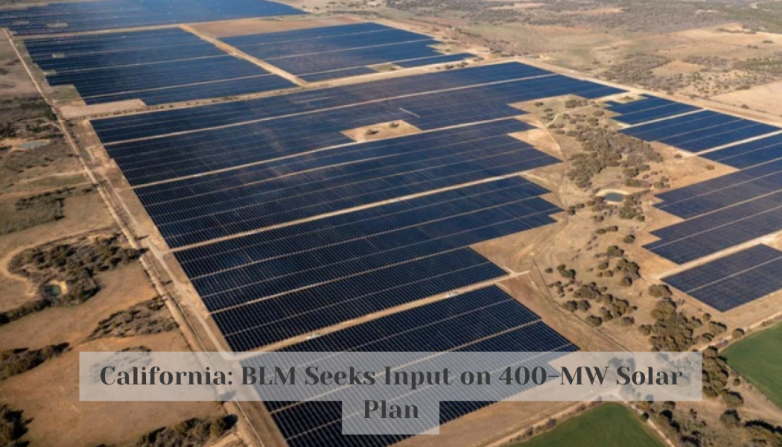 The US Bureau of Land Management (BLM) is now seeking public input on the proposed Easley Solar project, a 400-MW photovoltaic (PV) farm in Riverside County, California. The complex is expected to cover 2,700 acres of BLM-administered public lands and another 990 acres of private lands. The project is part of the Desert Renewable Energy Conservation Plan, which seeks to develop renewable energy while preserving the desert ecosystems in seven California counties.
Intersect Power LLC, the project's developer, currently has 2.2 GW of solar and 1.4 GWh of co-located storage either in operation or being commissioned. BLM is accepting comments for 30 days until October 15 and a public meeting will be held by the agency on October 4. The project will be evaluated for its environmental impact before any further decisions are made.
Will Easley Solar Project Impact Desert Ecosystems?
The Easley Solar Project is expected to produce enough energy to power over 400,000 homes.

The project will not only have an economic impact on the area, but also on the local environments due to the large-scale construction and disruption of native habitat.

Intersect Power LLC has committed to a number of strategies to minimize the environmental impact, including restoring native habitat, implementing dust control measures, and creating wildlife habitats.

The project would not only create jobs, but it could also provide economic benefits to the region from the sale of energy.

The BLM is considering a variety of strategies to minimize any disruption to desert ecosystems, such as creating buffer zones and conducting environmental surveys.

The project would need to comply with the California Environmental Quality Act, and the BLM is also evaluating the potential for any cultural resources, including sacred sites.
SOLAR DIRECTORY
Solar Installers, Manufacturers