Burgenland to build Austria's biggest green hydrogen plant
Jul 21, 2022 03:18 PM ET
Energy firm Verbund AG (VIE: VER) and electric utility Burgenland Energie AG are intending to build Austria's largest electrolysis plant in the state of Burgenland which must produce 40,000 tonnes of green hydrogen annually by 2030.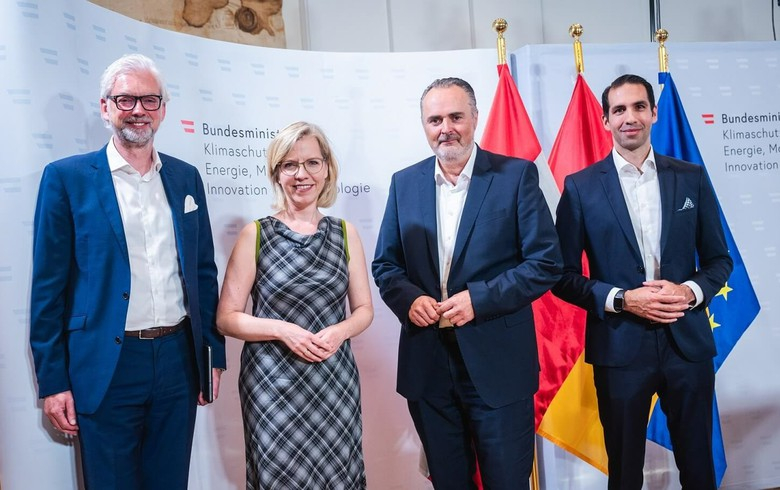 The project will certainly be applied in a number of phases. In 2026, the plant will certainly begin generating 9,000 tonnes of green hydrogen per year with its capacity to be broadened to reach 40,000 tonnes annually at the end of this years. The electrolyser will be powered with 300 MW of in your area created wind and also solar energy, Burgenland Energie claimed on Wednesday.
When the plant operates at complete capacity, it will certainly save 400,000 tonnes of carbon dioxide emissions per year.
The statement of the project comes a number of weeks after Austria presented its nationwide hydrogen strategy which imagines developing an electrolysis capacity of 1 GW by the end of this years and also making use of the clean fuel primarily for the decarbosation of the sector.
Talking about the project in Burgenland, Austria's climate priest Leonore Gewessler said that the country will significantly rely upon domestic production for green hydrogen in order to reduce its dependence on energy imports. This project is a significant and big action and an important component of the national hydrogen method, Gewessler added.
By 2040, the demand for green hydrogen in the Alpine nation is expected to be four or five times larger than now and also it will certainly be met by raising local manufacturing in mix with hydrogen imports.
The intended green hydrogen plant will certainly help Burgenland reach its objective to come to be climate neutral and energy self-dependent by 2030, suggesting that the state will be able to meet all its energy needs with neighborhood resources.
SOLAR DIRECTORY
Solar Installers, Manufacturers