Built Robotics develops automated pile driver for large-scale solar building
Mar 15, 2023 09:54 AM ET
Built Robotics, construction freedom company and developer of the Exosystem, has actually developed RPD 35, a fully-autonomous solar stacking system. RPD 35 is created to install utility-scale solar foundations much faster than manual, typical ways.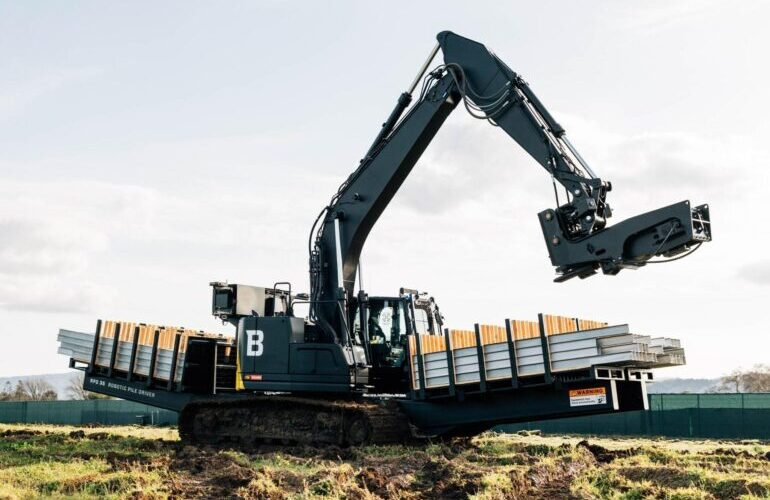 Stacking at the heart of every utility-scale solar project. Solar piles are typically steel H-beams, 12 to 16 ft in length as well as up to 200 pounds in weight. A large-scale solar ranch needs tens of hundreds of piles to be mounted, each of which have to be driven into the ground upwards of 8 ft as well as placed at a precision of less than an inch. Together these piles create the structural structure of the solar array.
The RPD 35 incorporates all the steps in the stacking process-- survey, pile circulation, pile driving, and also assessment-- into one package. With the RPD 35, a two-person crew can set up over 300 piles each day, all while meeting slope tolerances expected from the market. This is achieved via Built Robotics' building and construction AI software operating in tandem with a custom pile cartridge system and advanced sensors like RTK GPS.
" Solar stacking is a challenging, repetitive job, one well matched to automation," said Noah Ready-Campbell, founder and also chief executive officer of Built Robotics. "Our loading robots will significantly boost the efficiency of employees on jobsites, which is essential in the chronically limited building and construction labor market. As well as equally as importantly, they will certainly take people out of damage's way, decreasing sound exposure, pressure, struck-by and squeeze dangers."
Considering that 2018, Built's robots have actually aided to mount over 2 GW of solar capability across the country, enough to power over 400,000 homes. Built is setting up the very first consumer implementations of the RPD 35 for Q4 2023.
SOLAR DIRECTORY
Solar Installers, Manufacturers