Bolsonaro clears Brazilian solar scheme at floating plant launch
Aug 6, 2019 05:13 PM ET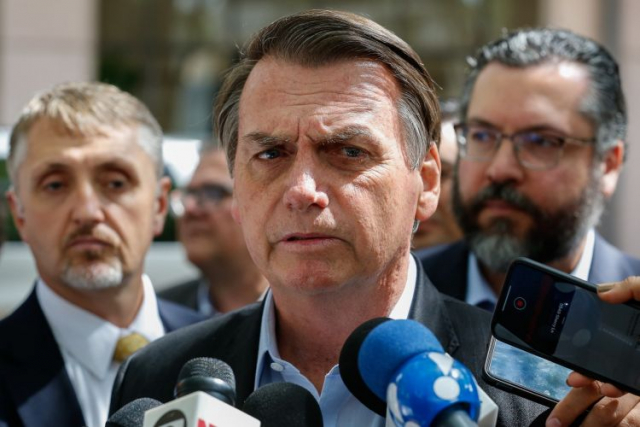 Jair Bolsonaro has given the green light to a new solar scheme in Brazil's northeast, marking its launch as he attended the opening of a separate floating project.
On Monday, the president authorised ministers Bento Albuquerque (Energy) and Gustavo Canuto (Regional Development) to launch an auction programme for solar to power a major water transfer project.
The programme will have PV panels supply the power needed to gravity-pump water from the São Francisco river to drier, poorer northeast areas, mitigating annual electricity costs that could otherwise reach an annual BRL300 million (US$79.5 million).
The São Francisco River Integration Project – PISF, in its Portuguese acronym – will pump water along 477 kilometres of channels and aqueducts to bolster the supply of 12 million people in drought-stricken states, including Pernambuco, Ceará, Rio Grande do Norte and Paraíba
The auction approach is meant to ensure the scheme is chiefly financed by private players. As Bolsonaro explained at a press conference in late July, when he first unveiled the programme: "With the PV panels we will spend zero…and we will still inject the surplus energy into the grid."
Controversial president switches on floating plant at dam
Solar's inclusion in Brazil's regional policy emerges as the country's 2GW-plus PV industry witnesses utility-scale momentum and global auction milestones.
This week's formal all-clear to PISF came as Bolsonaro switched on a floating solar plant, also in Brazil's northeast. On Monday, the 1MW first phase of a 2.5MW project on the Sobradinho Reservoir was powered up with the president in attendance.
The installation in the Bahia Province is the work of state utility Chesf and will be used for research purposes by R&D centre Cresp. It features 3,792 solar plate modules across a 11,000-m2 site, linked via cables to the bottom of the reservoir.
Together with its 1.5MW successor, planned on the same reservoir, the 2.5MW duo is set to cost BRL56 million (around US$14 million). They will both supply power via the same substations and transmission lines that already link the Sobradinho hydropower dam.
According to Chesf, the completion of the first 1MW batch will allow researchers to probe the efficiency of floating solar alongside hydropower, as well as the impacts on water quality and biodiversity. A 1.25MW reservoir plant in the Piauí province may follow next year, the firm explained.
For his part, Bolsonaro's personal involvement in solar initiatives follows criticism over the president's moves on separate environmental fronts, including a row over deforestation data and the potential opening of indigenous reserves to mining projects.
SOLAR DIRECTORY
Solar Installers, Manufacturers