Bluetti Unveils 'Globe's 1st Sodium-Ion Solar Generator'
Jan 4, 2022 09:38 AM ET
Sodium-ion batteries have become a good alternative to their lithium-ion equivalents in numerous industries due to their high wealth and affordable.
Bluetti revealed "the globe's very first sodium-ion solar generator"-- NA300 and also its compatible battery module B480-- on its social media handle last month.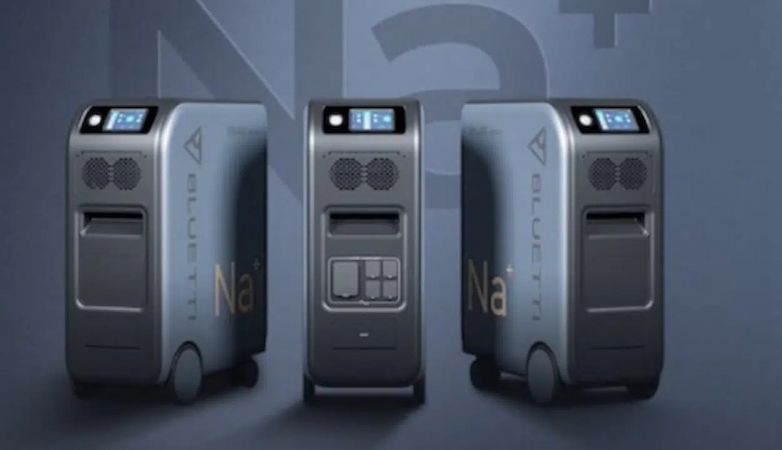 Solar devices supplier Bluetti announced "the globe's first sodium-ion solar generator"-- NA300 and also its suitable battery module B480-- on its social networks manage last month. Sodium-ion batteries have come to be a cynosure as an alternative to their lithium-ion counterparts in many industries due to their high abundance and inexpensive, specifies the business.
The company has actually released 3 household power stations in the past 2 years-- AC200P, EP500 and AC300-- and is currently venturing right into incorporating sodium-ion battery technology into its upcoming solar items.
While NA300 delivers 3,000 Wh capacity, less than EP500 Pro in the exact same size as a result of technical limitations, it sustains approximately 2 B480 battery modules (4,800 Wh each) for 12,600 Wh capacity, and the unit, recharged by solar panels, can offer a family's electrical energy needs for a number of days or even a week during grid failures or natural calamities, states Bluetti.
It is claimed that the NA300 inherits all the design and also appearance setups of its predecessor-- EP500 Pro-- specifically 4 20A plugs and also one 30A L14-30 result port driven by the built-in 3,000 W pure sine wave inverter. Besides, NA300 may be pointed out as the fastest billing solar generator considering that it can be recharged to 80% in thirty minutes by 6,000 W swift AC + PV dual charging (3,000 W Max. for both AC and PV), claims the business.
In addition, NA300 also uses link with an additional NA300 by a fusion box (Outcome voltage as well as power dual to 240V and also 6000W, specifically), IoT App remote control, as well as various other EP500 Pro's merits.
"Bluetti's first-generation sodium-ion battery excels in thermal security, fast-charging capacity, low-temperature efficiency, and integration effectiveness, in spite of somewhat lower power density than its LiFePO4 ones. It can charge to 80% SOC in less than 30 minutes at area temperature. Besides, in a low-temperature environment of -20 ° C (-4 ℉), it still has an over 85% capacity retention rate and also over 80% system combination efficiency," claims Bluetti, adding, NA300 & B480 are best for winter or regions with shallow temperatures.
SOLAR DIRECTORY
Solar Installers, Manufacturers