Bid of US$0.027/kWh sees Masdar bag 100MW solar contract in Uzbekistan
Oct 7, 2019 04:58 PM ET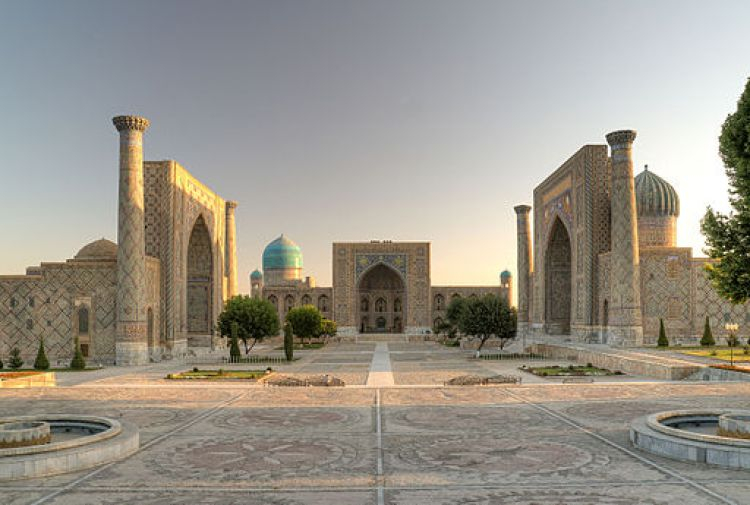 UAE developer Masdar Clean Energy has been awarded a 100MW project in Uzbekistan's first competitive solar tender after submitting a bid of US$0.027/kWh.
It is "one of the lowest tariffs seen in emerging markets," according to the transaction advisor, World Bank private investment arm the International Finance Corporation (IFC).
The project is a private public partnership (PPP) sponsored by the World Bank's Scaling Solar programme and supported by the Swiss, Austrian and Dutch governments.
The 100MW installation will be built "soon" in the Navoiy region of southwest Uzbekistan, the IFC said in a statement in recent days.
Uzbekistan's first competitive solar tender drew 11 prequalified bidders and five competitive bids, a "ground-breaking'" result in a country whose energy sector has long been state-run, according to the IFC.
State-run utility Uzbekenergo issued the request for qualification (RfP) for the project on 1 February this year. More than twenty international companies made March's longlist.
Deputy prime minister Djamshid Kuchkarov announced on Tuesday that the government will soon launch two more solar tenders, eyeing a capacity of 400MW and 500MW.
The tenders are meant to bring the country closer to its aim of deploying 5GW of solar and generating 21% of its overall energy supply from renewables by 2030.
Solar race is on in gas-reliant Central Asian state
Despite having significant solar resources at its disposal, Central Asia's most populous country relies largely on fossil fuels, notably natural gas, to meet its energy needs. Hydropower is currently the country's only source of renewable energy and accounts for 2% of primary energy supply. Most of the country's power generation facilities date from the Soviet Union era.
The World Bank is currently advising the Uzbek government on energy sector policy.
The 100MW project supported by the institution brings another contender to the race for the country's first utility-scale solar plant.
Total Eren and Uzbekenergo signed a deal in late 2018 to jointly implement a solar power plant project in the Samarkand region of central Uzbekistan. The deal was part of a broader agreement between the government and the French Development Agency to drive US$1.15 billion of national infrastructure projects.
In May 2018, Canadian solar developer SkyPower Global announced a US$1.3 billion plan for 1GW of large-scale PV plants in Uzbekistan. The projects will be owned and operated by SkyPower and awarded long-term PPAs with Uzbekenergo.
The first large solar scheme to gain traction in the country was a 100MW project in Samarkand proposed in 2016, which has however since been nixed. It was to be built by China Singyes Solar Technologies Holdings, managed by state-run utility Uzbekenergo and funded by the Asian Development Bank (ADB).
SOLAR DIRECTORY
Solar Installers, Manufacturers