BeBa Energy finishes Norwich Airport solar mount
Apr 16, 2021 08:28 PM ET
Business solar PV company BeBa Energy is commemorating the finished installment of a new roof solar array for KLM UK Engineering as well as Norwich Airport.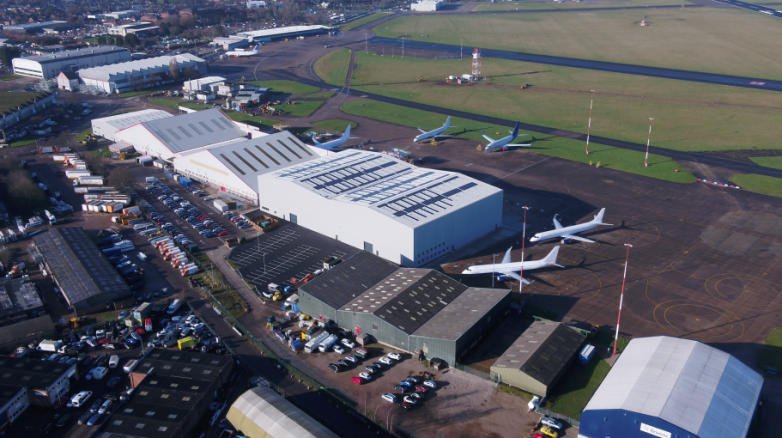 The 249.9 kW range has been mounted on the brand-new Garage 9 project, with the building being specifically created as well as built to include solar PV.
Garage 9 will be made use of by KLM UK Engineering to execute aircraft maintenance, with the 735 panel solar array readied to help reduce its need for power from the grid and decrease its carbon footprint.
Shaun Beattie, sales director at BeBa Energy, said that it's fantastic to see almost all of the readily available roofing system room being used for the solar as "it's reasonable to claim that when solar PV is included into a brand-new build it's generally a token amount".
Earlier this year, the firm mounted 1.51 MW of roof solar across 4 buildings at two sites possessed by apple growers AC Goatham & Son, with the installation containing JASolar 340W components, a K2 placing system, Huawei inverters and also SolarLog for remote surveillance.
Solar energy Website overtook Beattie complying with that announcement to talk about how the C&I market is nearing the "spirituous elevations" of the feed-in tariff days with the level of queries rising.