Audax scores 'strongest H1 to date' after solar PPA streak
Sep 24, 2019 07:29 PM ET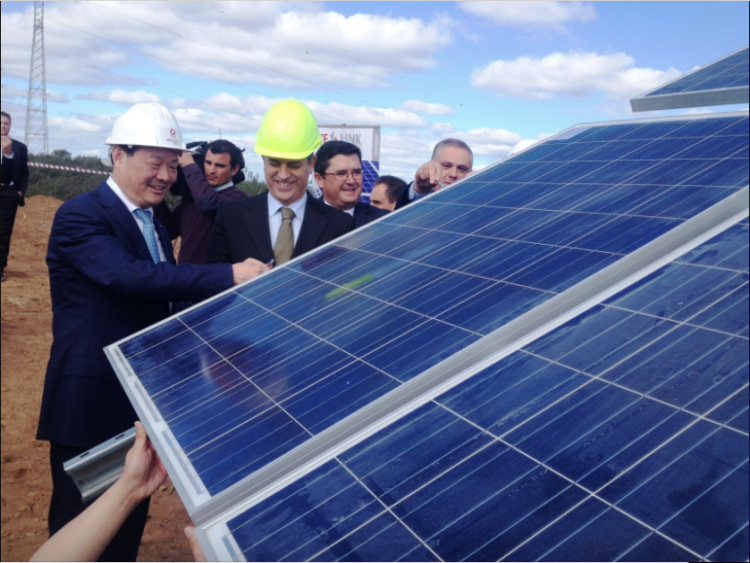 One of Spain's prominent subsidy-free solar players has witnessed a bullish start in 2019 after becoming the offtaker for some of the largest deals seen in the country so far this year.
Earlier this week, energy distributor Audax Renovables posted an EBITDA of €33.1 million (US$36 million) for the H1 2019 period, doubling the €15.74 million (US$17.3 million) recorded in H1 2018.
The year's first semester saw the firm produce nearly €527 million (US$579 million) in revenues, up 23.1% from the €427,78 million (nearly US$470 million) turnover it had recorded throughout H1 2018.
"We've improved [financial] performance across all indicators and achieved the best first semester of our entire history," the company claimed in statements accompanying the H1 2019 results.
PV offtaker deals with WElink, Trina, Statkraft
The H1 2019 bonanza, leading to €6.76 million (US$7.4 million) in positive net income after €2 million (US$2.2 million) in net losses in H1 2018, follows a series of solar plays by Audax this year.
In February, the firm became the offtaker for a 708MW Iberian PV portfolio by developer WElink, starting with 218.8MW Solara4 and 46MW Ourika in Portugal.
As Audax said at the time, the power bought from the 708MW portfolio will be supplied under plant-specific physical 20-year power purchase agreements (PPAs), featuring a fixed price.
Weeks later, the firm unveiled a second subsidy-free solar foray as it signed 20-year PPAs to purchase power from Trina Solar's new 300MW portfolio in Spain's south and east.
A third PPA with Statkraft followed in July, with Audax agreeing to buying an annual 525GWh for ten-and-a-half years from the latter's up-and-running 270MW portfolio, also in Spain.
Keen on Spain, Portugal, Italy, less so on Greece and Turkey
Audax's H1 2019 update charted growth projections through 2022, a year by which the firm wants to see 2018's EBITDA of €53 million (US$58 million) double beyond €100 million (US$110 million).
By 2022, the firm expects to be supplying annual energy volumes of 15TWh – up from 2018's 10TWh – and take its customer base from 306,000 to more than 500,000.
For their part, PPAs covered in 2018 1.6GW-plus of Audax's energy business but should grow, by 2022, to support two-thirds of its entire portfolio.
Approached this year, the firm walked PV Tech through its plans to tap into European subsidy-free solar after years of wind power focus, as well as its country preferences.
"Given the drop in solar technology costs of recent years, we see that subsidies and auctions are no longer necessary in countries like Spain, Portugal and Italy, while prices remain high and risks lower than in Greece, Turkey or Cyprus," Audax global head of strategy and M&A Jaime Jaquotot said in February.
SOLAR DIRECTORY
Solar Installers, Manufacturers