An MoU is signed by Energy Efficiency Services Limited to promote E-mobility
Dec 21, 2019 03:55 PM ET
Birghirathi Sustainability India has signed a memorandum of understanding with EESL. In the MOU, India is exploiting the possibility of promoting electric vehicles and e-mobility in India.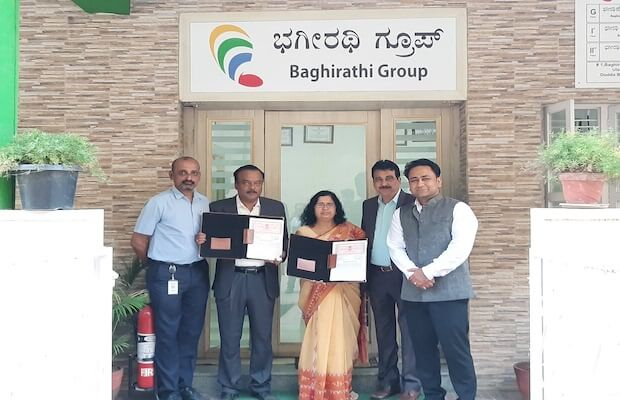 EESL has signed an MOU to enter into a joint venture with Baghirath Sustainability under the Ministry of Power to look into ways of promoting e-mobility in India.
The partnership will see EESL deploy about 250 EVS in its effort to adopt e-mobility within the government agencies and private sector. The deal targets areas such as Andhra Pradesh, Karnataka, and Telangana
Already Baghirathi Sustainability has about 131 EVS in India. The Baghirathi group got into the electric car in 216 to help reduce GHG emissions.
Under the program EESL's EV, about 1,510 EVS have already been deployed while about 500 vehicles are undergoing the registration process. On its part, EESL has agreed with several government departments and local government's including in Delhi, Kerala, Chhattisgarh, Orissa, Gujarat, among others to deploy the EVs. Other state governments that have signed the agreement include Jharkhand, Haryana, Uttar Pradesh, Andhra Pradesh, Nicobar Islands, Maharashtra, and Telangana,
EESL is also working around the clock to ensure that the infrastructure for charging is strengthened. Already, about 65 public charging units that comply with the DC-100(15kw) are operating in Delhi. Besides, EESL has already installed 470 captive chargers. Of these, 300 are AC -00100 while 170 are DC-001. Also, EESL has signed several MOUs with various ULBs to set up charging infrastructure in vaious municipalities in India. The goal is to put up over ten thousand charging places in the next three years in India.
SOLAR DIRECTORY
Solar Installers, Manufacturers