Amazon fire claims add to Tesla's troubles with PV installs
Aug 27, 2019 04:22 PM ET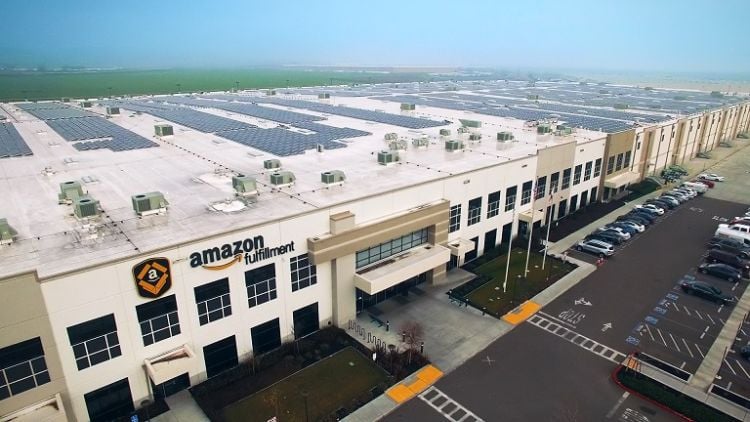 Reports of fires at Amazon facilities look set to pile fresh controversy on Tesla's US solar installs, with new claims emerging only days after Walmart took Elon Musk's firm to court over blaze incidents.
Reports aired by Bloomberg and others over the weekend claim Amazon has now linked a fire at one of its Californian warehouses in June 2018 to Tesla's solar installs.
In emails cited by the publication, the e-commerce giant is reported to have said it has since taken steps to protect its facilities and will refrain from installing further Tesla units.
Tesla's response, via a widely reported spokesperson statement, was to describe last year's incident as an "isolated event" related to an inverter at one of the Amazon sites.
"Tesla worked collaboratively with Amazon to root cause the event and remediate. We also performed inspections at the other sites, which confirmed the integrity of the systems. As with all of our commercial solar installations, we continue to proactively monitor the systems to ensure they operate safely and reliably," the spokesperson is quoted as having said.
Contacted today, an Amazon UK spokesperson had not responded to PV Tech's questions over the June 2018 incident, reported to have taken place at its facility in Redlands.
Walmart lawsuit gives way to rapprochement
For Tesla, the opening of a new controversy front comes as a separate dispute with another US corporate giant shows signs of minor defusing.
In a lawsuit filed last week, Walmart had demanded damages and removal of Tesla's solar installs amid allegations that the company's "systemic, widespread failures" were the culprit of a series of rooftop blazes over the past decade.
Both sides have struck a more conciliatory tone in the intervening days, however. A recently circulated statement saw Walmart and Tesla come together around a joint promise to address "all issues" behind the fire incidents.
Both firms claimed to be "looking forward" to re-energising Tesla PV installs at Walmart facilities "once all parties are certain that all concerns have been addressed".
Whether the rapprochement will stop the lawsuit from going ahead remains uncertain. In the case it brought before the New York County Supreme Court, Walmart alleged Tesla used staff lacking "basic solar training and knowledge", increasing the risk of hotspots on solar panels.
For Tesla, the scrutiny on fire safety is building days within days of a reboot of its solar panel business, announced after its solar deployment dropped to record-low levels in Q2 2019.
SOLAR DIRECTORY
Solar Installers, Manufacturers