All Porsche Taycan e-vehicles in Canada for 3-Years of Inclusive Charging
Dec 16, 2019 06:28 PM ET
Porsche Cars Canada has announced an agreement with Electrify Canada to provide the all-electric Taycan with three years of inclusive charging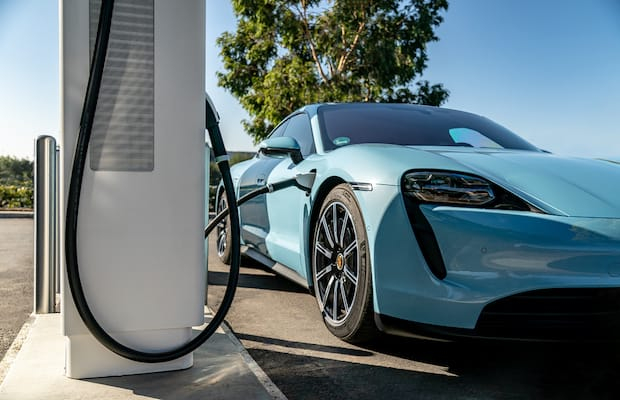 Porsche Cars Canada (PCL) has announced an arrangement with Electrify Canada to offer the very first all-electric Porsche, the Taycan, with three years of inclusive charging at Electrify Canada public charging stations throughout the country.
This charging advantage will be included in the purchase price of this Taycan, which begins at $119,400 for its Taycan 4S, $173,900 for its Taycan Turbo, and $213,900 for its Taycan Turbo S.
Electrify Canada highway and subway stations, and lots of Porsche dealers provide DC rapid charging at levels of electricity around 350 kilowatts. The Taycan's highest charging power (peak) is 270 kW. Employing 800-volt technology along with the combined charging system (CCS) plug, it is going to have the ability to recharge from 5 to 80 percent SoC (state of charge) within 22.5 minutes - the fastest in the current automotive sector.
The Taycan clients will get three years of free 30-minute charging at Electrify Canada places, subject to specific stipulations. The nationwide ultra-fast charging system will see the launching of 32 stations through 2020. These will be spaced along multiple routes on or near key highways and in major metro regions in British Columbia, Alberta, Ontario, and Quebec. Each place will have an average of four charging dispensers having a minimum of one 350 kW charger each site, with added chargers providing up to 150 kW.
Before, at the launch of the Taycan range of electrical vehicles, the German manufacturer had projected investment in the range of 6.6 billion bucks in its own electrical mobility venture by 2022.
SOLAR DIRECTORY
Solar Installers, Manufacturers